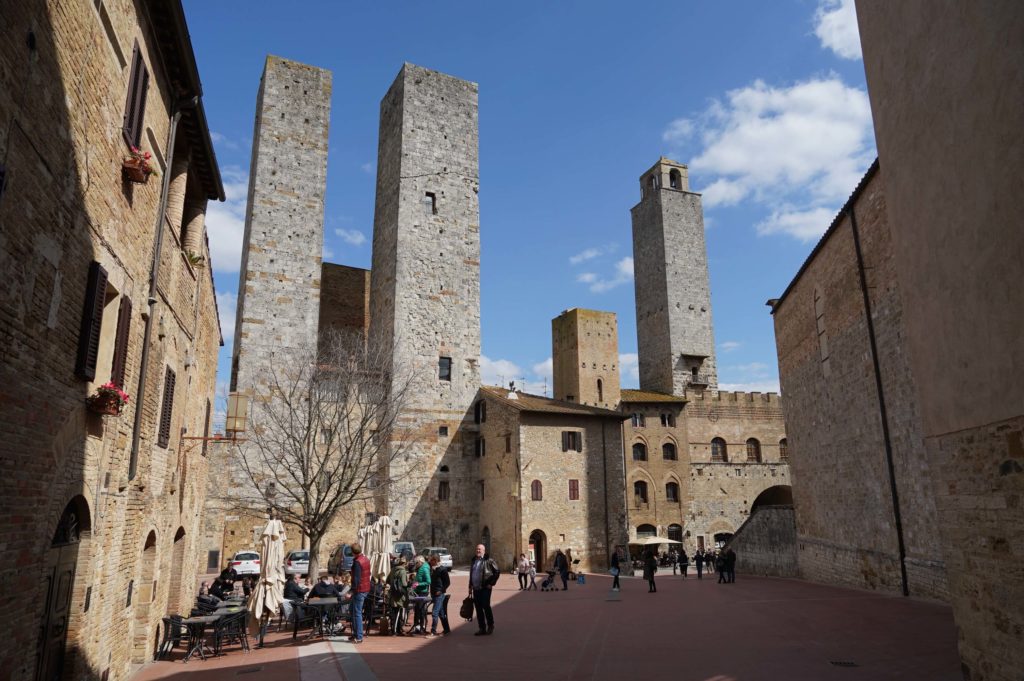 Medieval Skyscraper City
Finally the city I wanted to reach 2 years ago but could not fir running out of time visiting Cinque Terre for the first time and repeating Siena where I did not return since 2001. In this occasion, the trip was planned having as main consideration San Gimignano, and of course taking the chance for revisiting Florence, the third time in that city, however, never enough. Flying to Pisa and making the base over there was all pointing to be the perfect decision, and not only because of flying there is a fraction of the cost than getting into Florence, but also saving half the cost in a hotel there, and as last, the commuting from Pisa is easier, better and faster than if coming to San Gimignano from Florence instead.
As you've might have read at the heading of this guide, one of the nicknames is the "Medieval Skyscraper City", or the "Medieval New York City". Once you are there it is easy to know why, the many tall stone and brick towers spread across, yet believe it or not, once upon a time there were 72! Now it's a very reduced number to "just" 14, although it is still the only city in the world with such a large collection. But why building such towers? It was all about a display of family wealthiness. The larger and higher, the wealthier the family was, like a competition. Nevertheless the past, it is today a fascinating and unique sight to see, hence its protection in being listed an UNESCO World Heritage Site.
The city is way more that its towers. A wide playground for the arts and culture with impressive buildings, palaces and churches complete with beautifully preserved paintings dating as old as the 13th century. Small town that's for sure, easy and straightforward to visit where a half day is well enough. Careful in not overestimating your time as there is no need for that, and if you are a first timer in Pisa, let me tell tell you it is then possible to enjoy both cities without rush in one same day.