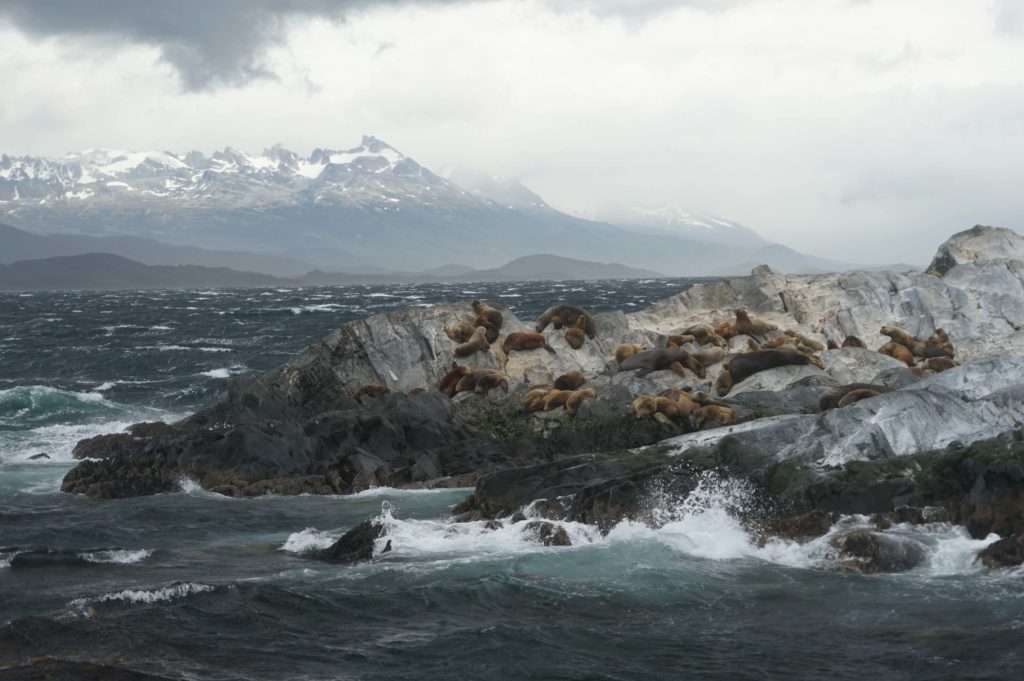 The end of the world
Reaching our last and farthest point in the trip, Tierra del Fuego; we land in Ushuaia; the southernmost city in the world. It is also to date, the second farthest point ever considering London as the departure point. On first place at merely 300 kilometres more, is Easter Island. On second place is Ushuaia at 13380 km, and on third place that would be Bali in Indonesia, some 12500 km away. And continuing with the stunning beauty of the nature and landscapes we had while in El Calafate with Los Glaciares National Park, El Chalten and Torres del Paine; here is to enjoy another glorious national park, mountains, a glacier right at the backdrop of the city, the Beagle Channel with stunning islands between Argentina and Chile and as something more unique, the Magellanic penguins that here thrive between December and March, notably in Isla Martillo, what is called the "pinguinera", home to thousands of families.
A great description for this place comes from the Spanish: "Fin del mundo, principio de todo", that translates "the end of the world, the beginning of everything". No doubt that's a great motto, and a true reality. But no one can argue about the beautiness of this place, even the prime location of its international airport. Landing and taking of from here is commonly referred as one of the most scenic. Watch out when landing you are at the same height of the surrounding mountains just meters away from your window. And if you manage to sit at the right hand side of the place when taking off, it's matter of few minutes in the air that you will get the views over the Cape Horn islands. So near you, the very end of the continent and so the nearest point to Antarctica.
The longer road network in the world does end here, inside the Tierra del Fuego National Park, the southernmost terminus of the Panamericana Highway merely 2 kilometres from the border with Chile, where farther beyond would be the gigantic Alberto de Agostini National Park with its innumerable glaciers most of which inaccessible. The city of Ushuaia however was built on a flat valley along the shoreline of the Beagle Channel. All of this natural features create this unique place, richly beautiful in landscapes although not the city as such in terms of sights, which is nothing special bearing few historical wooden houses. The rest is quite plain and new. (more…)