Hello and welcome to the world of travelling
My name is Hector, the creator and author of the blog. I am Spanish but live and work in the UK for half of my life, majority of those in London. Christof, a good friend and travel mate has been in charge for the non-profit marketing, advertising and promoting of the site. We both share the same passion for travelling and discovering the world.
There is no doubt travelling is the biggest hobby in this life. Well, otherwise what would even be the point for creating a travel blog! From all the family and friends, here stands the leader, the person with the most amount of cities and countries visited so far, and also the youngest to accomplish such honour.
Everybody have or should have a goal in their lives. The one here? Tto travel to each of the countries in the world. And while there are certain countries one cannot just simply visit right now because of political reasons, danger and war, no one knows what will their situation be in the future. And of course, being happy, have a nice work, friends, family are no doubt the most important points before considering any lifetime goal.
I like the fact to say that "I am on a world tour". I can say this today, tomorrow, in a month or in a year's time. That is how I am and what I do. Planning the trips so much in advance, that all I need to do is wait for the next holiday or weekend trip to come and take the next plane. But reaching this point was not easy, and it's becoming harder to maintain. The key of everything I do about travelling is summarised into just one word: Planning.
Every other day I receive a message over Facebook, Whatsapp, email; any other social media I generally use asking always the same questions. How do I do it? How do I manage to get so many holidays? How can I manage to fly so much? Did I win the lottery? Am I rich? What other business do I have?. My answer is quite simple. None of the above is true. I am not rich, I do not have any other business and I do work and comply with my holiday allowance entitlement every year. All I do is planning, as much in advance as possible. And that works. You can check my tips and tricks post for more information on how I do this and the best way to find the cheapest air tickets and hotels.
Not only I enjoy planning my own trips, but also helping my family and friends to build their trips. I would never consider a travel agency to create my trip.
I would never consider a travel agency to create my trip. I rely solely on my abilities to do that. I am the one who know what I want, where and how I wish to do it; and the rest comes with the time, creating my own travel guides and booking whatever is necessary beforehand to accomplish my view. It is something that makes me happy, and so my friends or family who also travel with me. Having everything well organised from the beginning will save you precious time, which in occasions is crucial in a trip.
I must admit that I can never get enough. I want more and more, and from each trip I want to make the most of it and visit the most I can in the short time I've got. For me, a trip to India for example, was not only doing the Golden Triangle, but instead, the whole of India in a circle north-east-south-west. Going to Thailand? Well, that had to include Laos, Vietnam, Cambodia and Malaysia. USA? Not if that was not in a coast to coast. I can tell you that Washington and Philadelphia can be both seen in full on a day trip from New York City; the whole of Cyprus?, yes it can be done in 2 days. You can visit the entire island of Ibiza in a day enjoying all the small villages and calas; and so is Tenerife, where in 2 days you can absolutely do everything and having spare time for a pool and jacuzzi. These are just a few of the examples you will find from my experience and guides here.
Researching for good information about what to see in the cities I travel can be difficult and sometimes challenging. Wikipedia bases on history and although it mentions sights, it is not complete. Wikitravel in the other hand is generally better in listing sights itself as long as it is a big and famous city. Still, there is great lack. Wikimapia and TripAdvisor come in handy next. My main aim in my blog is to create a good and consistent section of what to see and do for every travel guide. It is the compilation of all the information I find over the internet coupled with the real life insights I bring back after the trip. But please, be aware that I generally do not include museums in my guides, unless the major ones. Having some of the best world museums in London and Madrid, and after visiting those in Rome, Vatican, Cairo, Berlin, Paris, NYC, Chicago and other cities, I am not any more in the need for museums but instead looking for sights, architecture, urbanism, the culture, the people and its cuisine: everything that makes a city.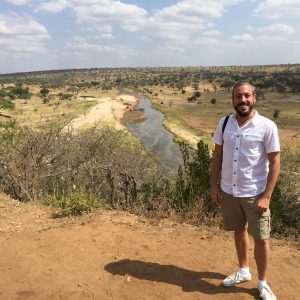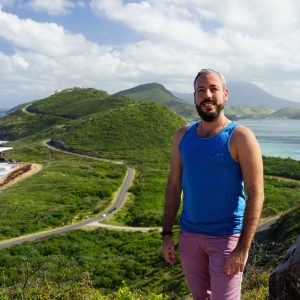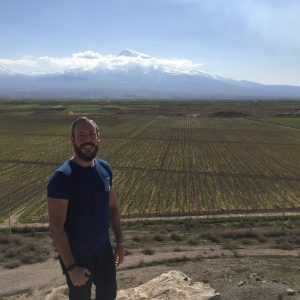 I hope you enjoy the blog. Feel free to leave a comment or contact me!