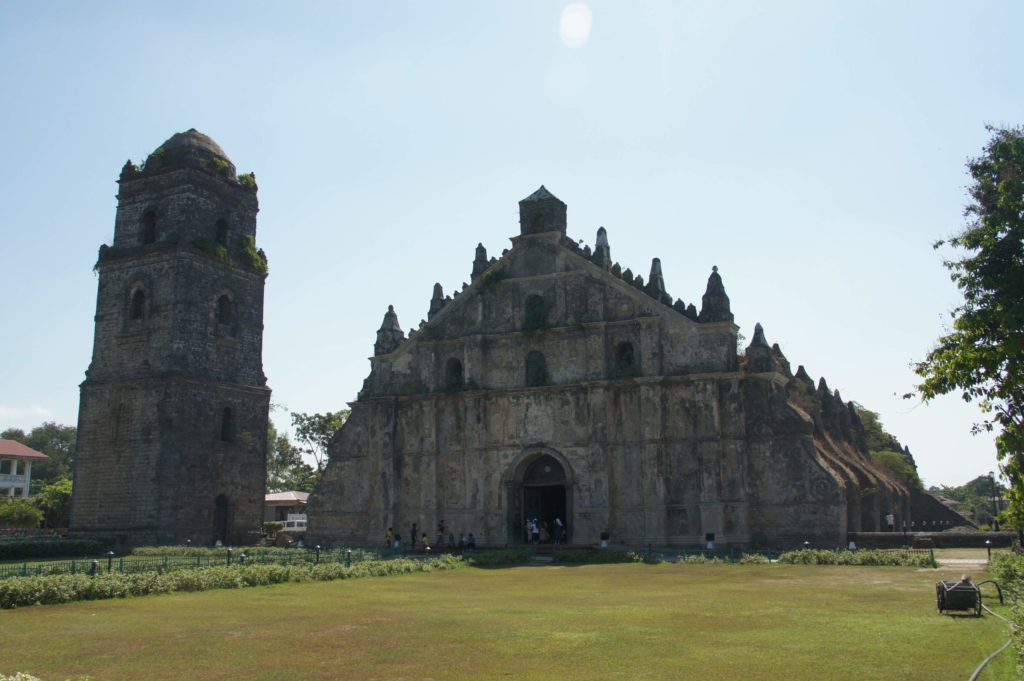 City of Lights
On our next move in the Philippines after Manila we head to the northern region of Ilocos Norte, flying to it's capital city, Laoag, where the only commercial airport for the whole region is located. We knew the night we landed and the following day would be extremely packed with a very explicit visit of Laoag in the night, Paoay in the morning, then the drive south towards Vigan, highlight for this trip but not before an unexpected surprise stop over by Pangil, an ancient dead coral reef and the UNESCO World Heritage listed Santa Maria Church; passing through countless tobacco fields plantations and beautiful landscapes; then back again towards Laoag for a late evening departure flight to Manila.
So right upon landing, our friend came to pick us from the airport and gave us a small tour around the landmarks of Laoag. Few minutes after we were already on way to the neighbouring village of Paoay where we drop our bags at the hotel and then enjoyed an amazing Northern Philippine dinner where we sampled the incredibly good Ilocano dishes. That was a great feast! We will always keep these great memories!
So here they are the key reasons in getting to this region: meeting my friend in Paoay, its World Heritage listed church, and of course, getting to visit the best preserved and almost untouched Spanish-Oriental colonial city in Asia, Vigan, a fascinating city like no other, and yet another UNESCO site visited in our growing list.