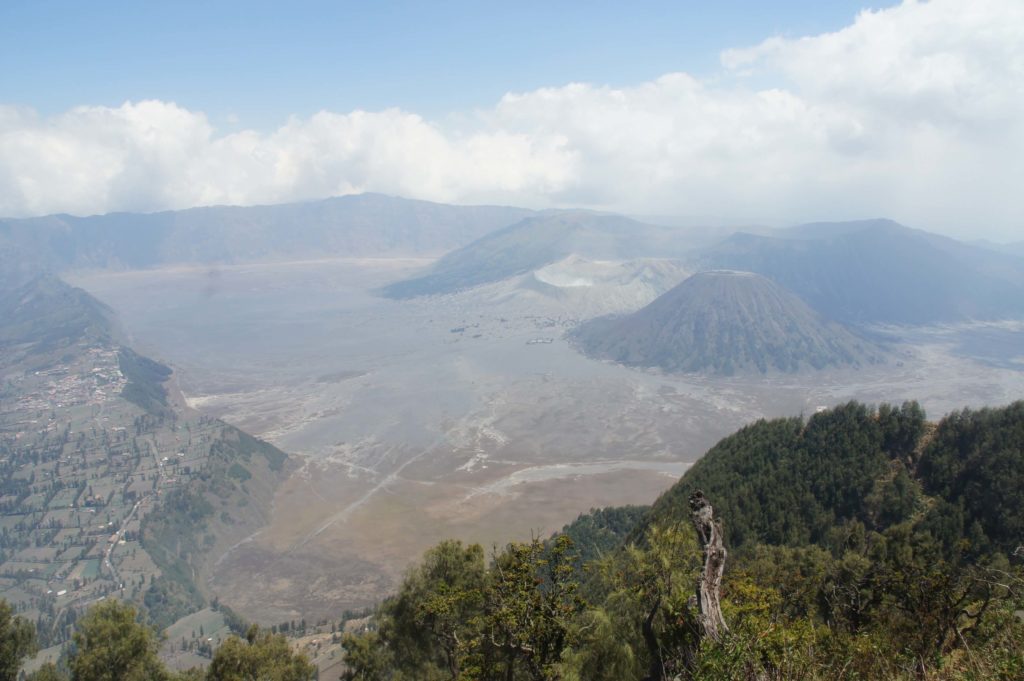 The most active volcano in Indonesia
Here we are on the last stop while in Java before leaving to the island of Bali, visiting this spectacular national park. Never before we've come across a place where to see such impressive volcanoes and so many on a birds eye view, with 2 of them active. Not even in Central America we've seen it this way, only coming close Guatemala with Lake Atitlan with the view of 3 at once. The most active in the whole of Indonesia, Mount Semeru, meaning Great Mountain, is like a Swiss clock and every 20 minutes or so it releases a cloud of steam and smoke. Mount Bromo, in the other hand, is constantly releasing a white cloud of smoke. Just for the fact of having such incredible view in front of you is quite unique hence why such a great tourist attraction not only in the region but the entire country with so many national and foreign tourists coming to admire.
Basically, take any Indonesia travel brochure and you will see a picture of this place. Another of the must do in the "list of places to visit before you die". No wonder why. It really paid off all the hassle we experienced to get here to the point I would not mind in doing it all again to see it one more time.
Unfortunately getting here from Surabaya is not an easy nor fast task. If you decide to go on the cheap, then your only option is by bus and will set you up to at least 4 hours per way. In the other hand, the best you can do is to rent a car with a driver. This is what we did and worked perfectly! Not only that saved us plenty of time, we also arrived in great comfort and secured, while the driver waited for us as much time as we needed there. Please ask me if you need the contact of the driver who took us there or drop me a comment in this post and will provide the details to you; he is more than happy to have as many recommendations as possible since after all, this is his job.
(more…)