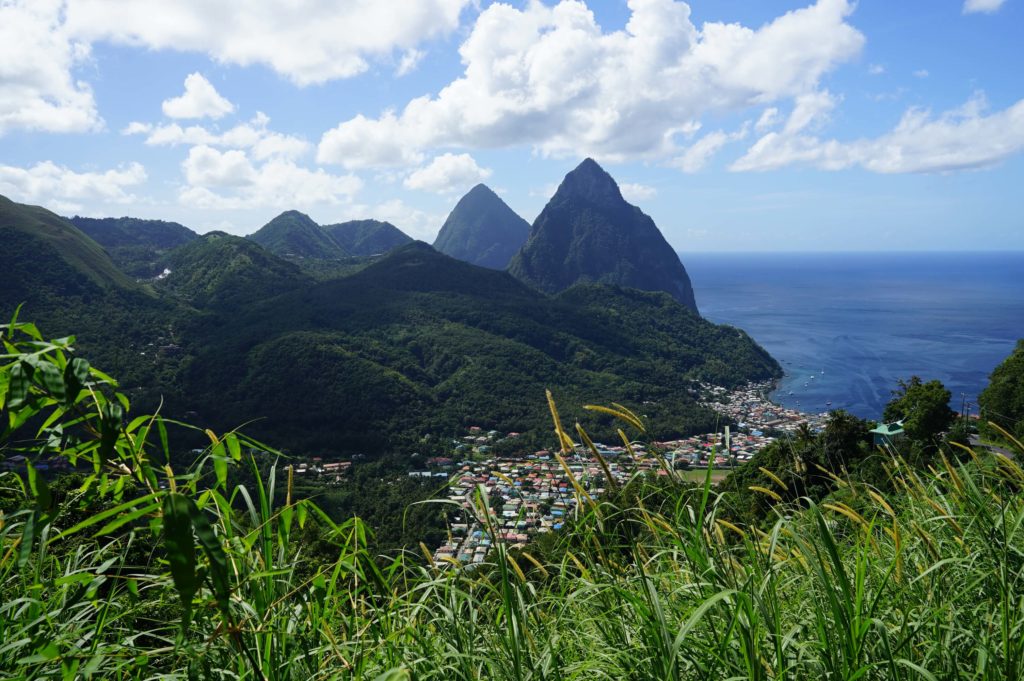 Only country in the world named after a woman
One more island, and another country before a last one in this trip. Moving on from  Antigua onto the exotic Saint Lucia, docking at its capital city Castries. The only country in the world named after a woman; pulled back and forth for 14 times between the French who were the first to settle in the island and the British; it became permanently a British Oversee Territory until 1979 when it gained full independence. The Queen of England, Elizabeth II, however, is still the head of the state as Saint Lucia is part of the Commonwealth Nations.
Among its key sights in such a small land, nature and landscapes are somehow unique. The incredible rain forests, such exuberant vegetation and truly paradise beaches all around, but something unique adding to the excitement, it is one of the few islands in the world that contains a drive-in volcano. This is self-described by the word, you can be driven right there to the very edge of the boiling water springs, but do not expect any height, instead a rather hilly area at the backdrop of Soufriere with marvellous views towards the colonial city, the coast and the world famous Pitons Mountains.
Both cities of Castries and Soufriere, the "largest" in the island yet tiny when compared to normal standards of size and population are straightforward to visit. It's merely an hour or so and you have completed all the nice colonial buildings around, hence when planning your time be mindful of this, while sticking to the limitations if you've come on a cruise which generally gives you from the morning around 8.00am until 18.00pm. That's well enough to actually enjoy the best sights in the island which are along the west coast and in between Castries and Soufriere and the Pitons, some 40 kilometres apart from each other. (more…)