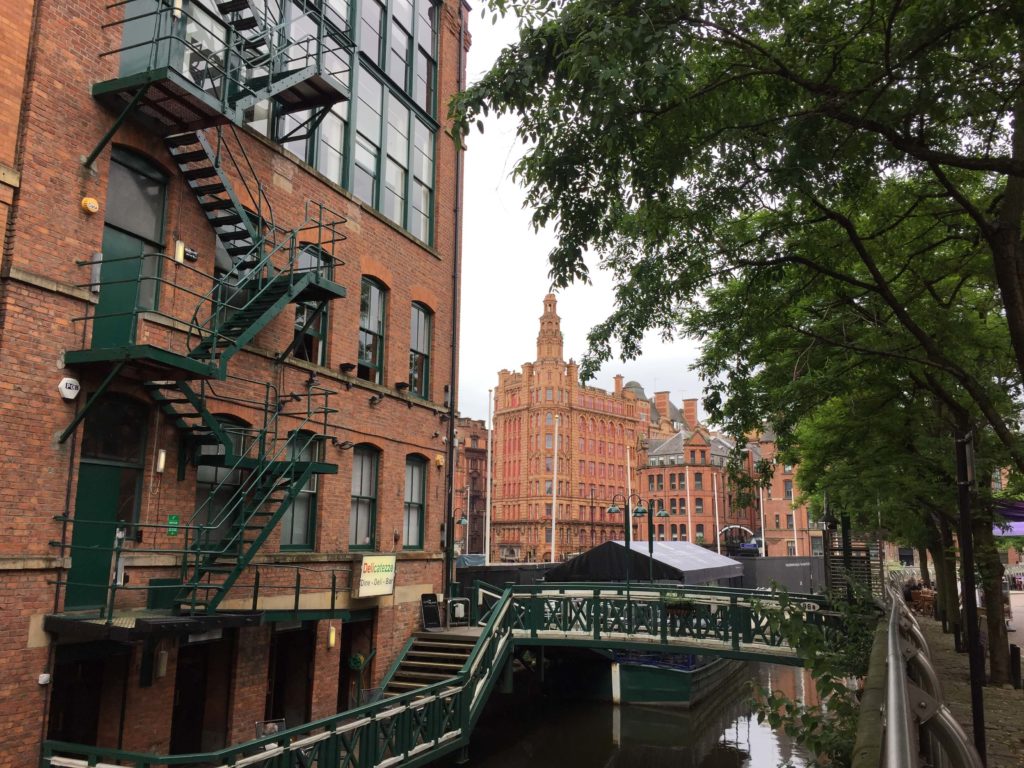 World's first industrialised city
Returning to the city where I lived for some months 11 years ago, and to this date, the best city I've ever been in the UK; Manchester. Living in London is just for a reason, work. Unfortunately a position as I have in London would be much harder to get in Manchester that's a fact, otherwise I would not hesitate in coming back to live here. Not only the cost of living is much lower, it is also much lower the housing prices where you can at least afford a very nice house instead of a microscopic apartment in London. People also is way friendlier and nicer in every sense, and they do know how to party! The huge amount of beautiful large pubs, clubs and discos still fascinates me when comparing to tiny, tasteless, and ever crowded places in London.
Manchester although not the next largest city after London, title that goes to Birmingham, it is the second city in importance after London. Both Manchester and Birmingham have a never ending fight in which is the most important, but it is publicly and official for the UK it remains Manchester.
So what makes the city different or from where such importance? Taking a brief look at some of its facts then it comes self-explained: Nicknamed as Cottonopolis back in the industrial era, over 70% of the world's cotton was produced here. No other city in the world had as many factories as Manchester, and truly became the world's first industrialised city, where the world's first industrial estate was created at Trafford Park. Back in its heyday, another unprecedented achievement occurred; the city became one end of the world's first intercity passenger railway, the Liverpool and Manchester Railway. Another event at the Midland Hotel saw Mr Rolls and Mr Royce meeting for the first time before the formation of the famous car company Rolls Royce. Pioneering in many aspects, but also a melting pot where great artists and musicians have born. There is a phrase that somewhat in certain aspects, still described itself on the spot: What Manchester does today, the rest of the world does tomorrow. (more…)