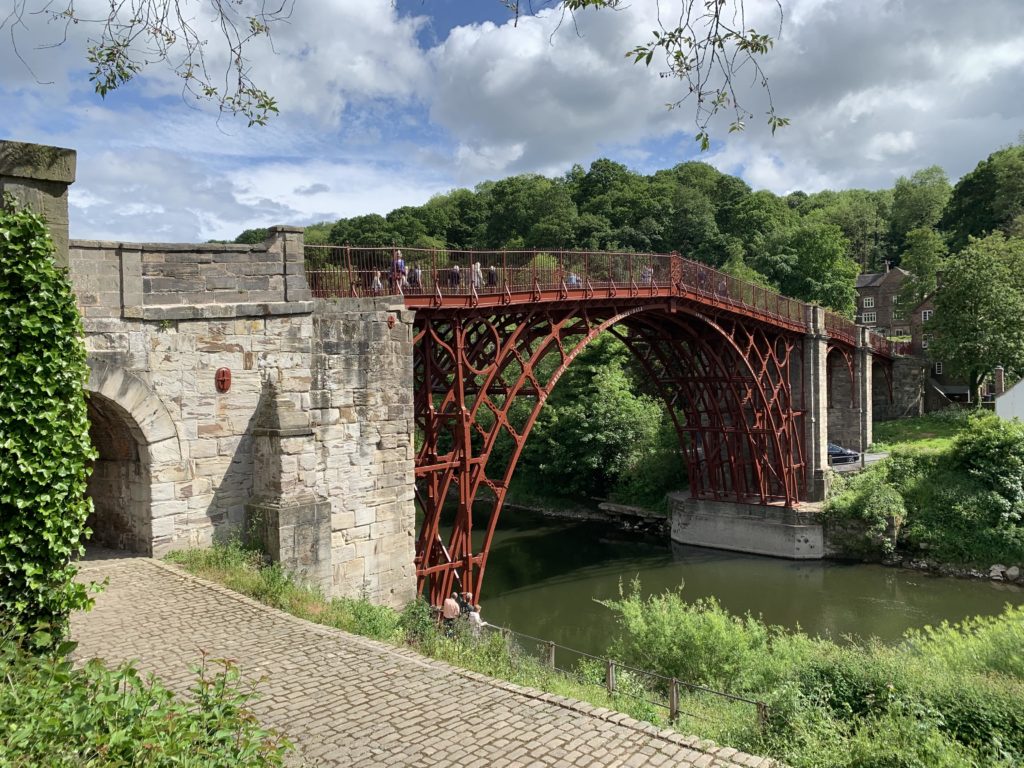 First bridge in the world made of cast iron
For a long time now I was keen to come and visit this place. Ironbridge, double famous for being the area commonly referred as "the birthplace of the Industrial Revolution", since it was at the nearby village of Coalbrookdale where Abraham Darby developed the technique of smelting iron with coke resulting in an infinite cheaper production of iron. Thereafter with cheaper iron came railways, factories, infrastructures and unstoppable construction. And secondly, the construction of the first ever cast iron bridge in the world opened in 1782; quite an achievement back in the days, yet gifting the world with a new method of cheap construction of bridges and structures.
This trip happened all in a perfect bank holiday weekend. A long due return to Liverpool and Chester the previous days, while as for the return towards London taking the road into the County of Shropshire, passing through beautiful scenery and villages before reaching Coalbrookdale and the Ironbridge Gorge, all of which listed by the UNESCO as a World Heritage Site.
While there is not that much over here to keep you busy for a day, nor half a day, it is true that should you be wishing to enter the plenty of museums in the area and considering their opening hours, then you should consider and plan this ahead. Our main aim was to visit the Abraham Darby's blast furnace and surrounding buildings, and of course, the slender and elegant Iron Bridge. Giving us enough time to walk around the nature and side by side of the canal, and a copious lunch at one of the many beautiful pubs available along the main street in Ironbridge parallel to the River Severn.