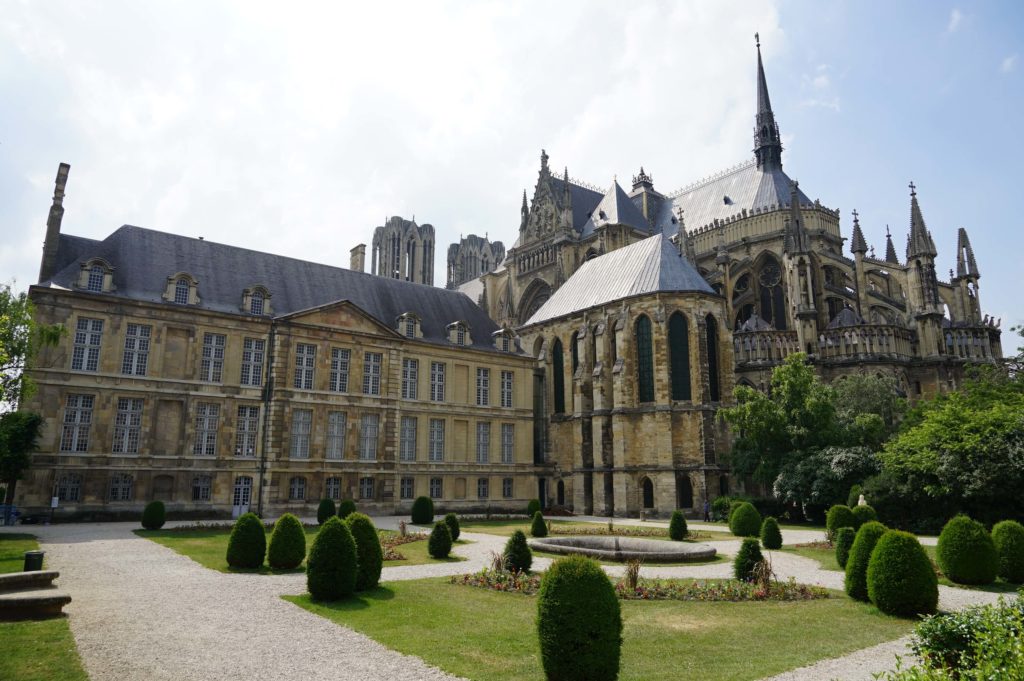 The home of Champagne
While this was another trip to Luxembourg, the occasion for it was reaching the beautiful city of Reims not too far away. The truth is that you are nearer if flying to Paris, however the cost to get there already in June was double than Luxembourg, not to mention the hotel, no matter if Paris or Reims, however as we've been doing for the past years with this destination, getting a nice deal with British Airways on a flight+hotel package was the best decision once again in all means. Not only the great flight times and a great hotel, but also the location of the city in between so many other places to visit at easy reach.
Reims, one of the most historic and important cities in France come not only for being the capital of champagne, yes the world famous drink and name of the region, but from its past. Since a key Roman establishment in the middle of the crossroads leading towards the west of the empire, to become the place where most of the kings of France have been crowned for centuries at the nowadays, UNESCO World Heritage listed Cathedral. Yet the city is much more with the countless sights, historic churches, palaces and beautiful architecture in the many squares and streets. It is also a really great destination for some good shopping, and of course a thriving nightlife. Restaurants, bars and pubs are all over the historic core, with very lively nights.
It was for a while in the wish-list radar, now happy to finally accomplish the trip and slowly, visiting more and more places in this great country with so much to see and do where somehow there's still so many more cities waiting in the list. The only trouble in getting to most of the remaining are the limited flights or travel connections for being able to manage in a weekend. (more…)