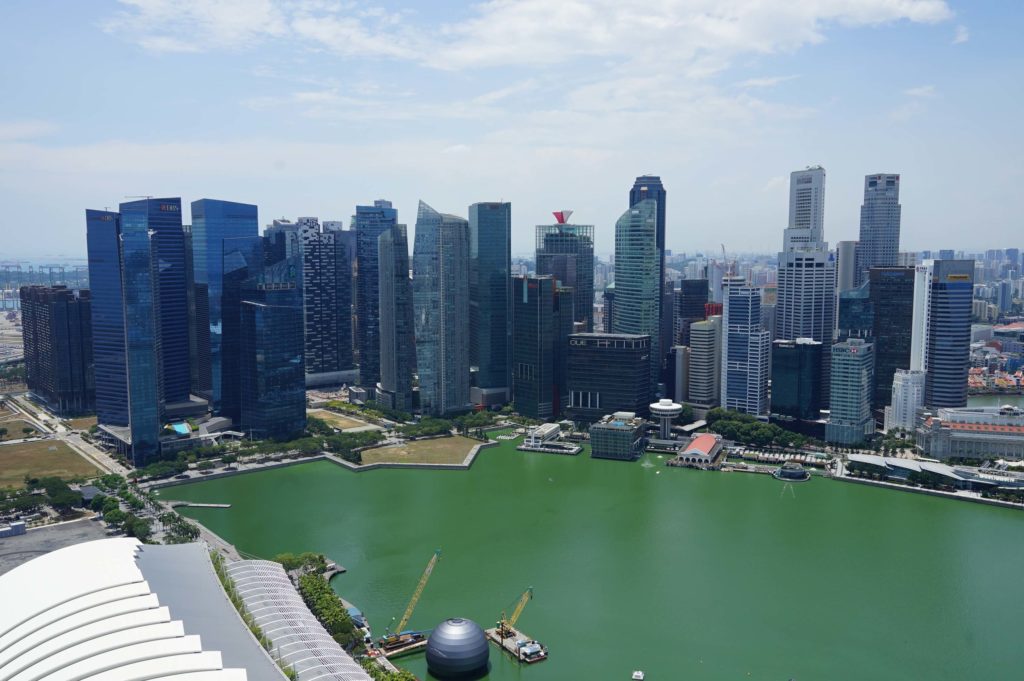 The City in a Garden
Returning once more to the most perfect "sin-city" in the planet, the stunning and shiny capital of this tiny nation-island, Singapore. While the first time I came here was as part of a wider trip visiting Thailand and Malaysia as well, on this occasion there was no difference. Coming from Malaysia, after spending two weeks travelling through Hong Kong, Macao and Taiwan. And coincidence-wise, it's the matter of just a month after this trip that I will be returning to Southeast Asia, precisely to Thailand, one of my all-time favourite countries ever. No matter how many times I keep coming to Southeast Asia anyway, it is always so good that I cannot wait too long for the next one.
Singapore is the city of the future as many refer to it. A place where everything is being planned with a future perspective of 50 years ahead, and now even beyond. It is a very small nation, where space is their limitation. Completely surrounded by water, only a bridge links it to mainland Malaysia. Every project must be carefully studied and planned, and they excel at it like no other city in the world. From design, to comfort, environment, technology and efficiency; everything seems out of this world in the sense of cleanliness, safety, order and superb education and respect of its citizens. It's really everything. A country which claims to have one of the highest educational levels and lowest crime in the world, and anyone can totally agree with that.
Now believe it or not, it is merely some dozens of years ago that this territory was in a completely different league and story. While it thrived as a British colony, it lasted until 1963 when the British left and so it joined Malaysia for a brief period of 2 years. For Malaysia, the fact that majority of the population was Chinese it was seen as a threat, hence on 9 of August 1965, Singapore became the first and only country in the world to gain independence against its own will. I'm quite sure Malaysia is still regretting such part of their history. Nowadays it is a non-stoppable growing Asian Tiger, like its other tigers Hong Kong, Taiwan and South Korea.