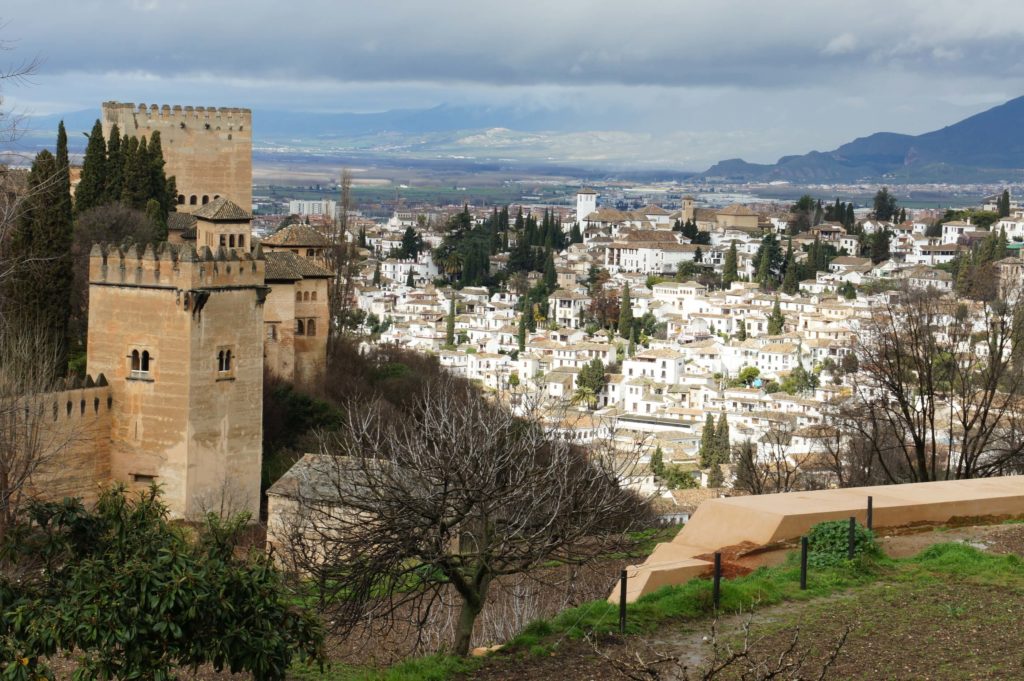 The Moorish Jewel at the foothills of Sierra Nevada
Finally reaching one of the most spectacular cities in Spain, Granada and it's most precious sight, the Alhambra. Coming here from Malaga was easy, in fact we decided to get the hotel in Granada instead of Malaga in order to have the most of the day for visiting Granada before heading back to Malaga and make our way back home. Unfortunately this time, we really run short of time to visit such impressive city. Quite severely to be honest, plus the bad luck with the pouring rain later in the afternoon that made us retreat from continuing any sightseeing. Not to worry much, I know I will return and enjoy it bigger time soon.
Although not a big city, it's packed with places to visit, not to mention these sights are located on each hill of the city, making it pretty hard and tiring if you want to get on foot, or even using the public transportation, as it all takes longer than originally expected. If you have a rental car instead, then you will be much better off saving you lots of time. Still no matter whether you have your own transport or not, you should at least plan 2 full days in here. An entire weekend would be ideal.
One of the main reasons to come to Granada is actually quite self-explained. The world renowned complex of palaces within the castle and fort of Alhambra. This unique, greatest Moorish piece of architecture is listed by the UNESCO as a World Heritage Site since 1984, and one of the most celebrated and finest tourist destination in the whole of Spain. Entering through its doors is like appearing anywhere in Morocco, especially Marrakech, Fez or Meknes. Luxurious courtyards, gardens with ponds, fountains, sculptures and statues perfectly designed; impressive palaces and buildings so incredibly well decorated and all so impressive and painstakingly restored. Lets not forget it was here from where the Sultanate of Granada was governed, one of the most powerful back in the days of the Muslim occupation of Spain.