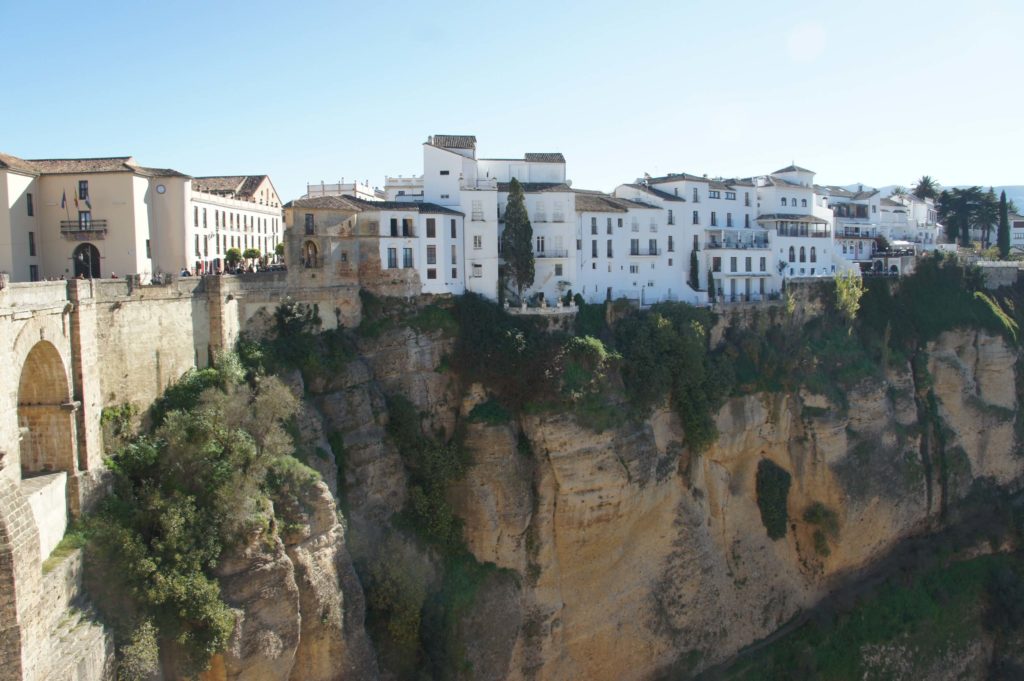 Arab: Hisn Ar-Rundah
And yet another weekend in Spain, the 4th in the row, the entire month of November. At the beginning of the year we flew to Gibraltar to be the base for visiting Cordoba and Jerez, while now towards the end of the year we return, to Malaga in this occasion, to be the base for reaching the beautiful and historic city of Ronda. While we've already been to Malaga before and been all around the city, this time was different as all we wanted is to spend some time with my friend over there since she moved back to Spain form the UK while enjoying a day out for visiting a place not been before.
Flying to Malaga to be the base for day trips nearby works great. Not only that it is very good located halfway between the many cities worth to see, but will also save you lots of money than if flying for example, directly to Granada or Cordoba. From Malaga either by train or bus you can reach anywhere in Andalusia region, specially with the high-speed trains connecting to Seville and beyond; and if you rent a car as we've been doing for the past trips over here, you will get to enjoy more time to yourself and to visit other nice smaller places in between your final destination. Ronda as in this case, is 100 kilometres to the west of Malaga making it an easy trip for the day.
Since Ronda is a small city, and due to its near location to the many holiday resorts by coast, it is mostly visited by day-trippers, either on an organised tour of by themselves. It is not a city where you can spend more time after all, because there is not much more left to do after a few hours. But because of its placement at the top of a mountain and the traditional architecture and beautiful buildings, it is really one of the key destinations in Spain not to be missed that will clearly fascinate any tourist. Also nearby you can find very beautiful traditional villages that you can combine with your trip here, and even enjoy for the evening dinner a stroll along Puerto Banus and Marbella while making your way back to Malaga or any coastal resort. (more…)