Where and How to Grab The Best
To travel anywhere requires some good logistics and plenty of research behind the scenes. While it is always great to simply get on a plane, a train or bus, perhaps on a boat or cruise or simply driving and have everything ready with nothing more to worry that enjoying a city or a place camera in hand, we all know reaching this state is only possible after a lengthily compilation of information and decisions to chose and make.
Starting with a simple question such as, where to next?, and the rest is all cascading down in a chain. For example, do you need a visa in order to travel to such country? How about the transport to/from an airport, railway terminal, bus station or port; and the public transportation in the city of destination?. Accommodation, sights, tours, opening and closing times of museums or any event that might be happening in the place you will be travelling to. Then again, why not to get yourself ready with some great restaurants and bars knowing you will not be ripped off enjoying some delicious local dishes. But the count can go on and on and still there could be some missing details. That's why here at Travelwider our approach is quite simple and straightforward: to help you build your perfect trip and for free providing you with the best curated and most up to date information you can find in the hundreds of Travel Guides and our great Articles.
This is Christof here, responsible for the search of great hotel deals and I will be walking you through every detail and what you should take into consideration before making any choice.
The initial thoughts
First of all, making yourself familiar with the location. How is the public transport around the property? Is it the area safe and how many other hotels are nearby? How far from the top sightseeing locations or venues. Ensuring you know what are the opening hours of certain venues, for example the museums and monuments plays a key role in a trip. While in Europe these are closed on a Monday, in the Muslim world it might be closed on Friday and Saturday. But that's not all, the holidays and festivities of each county are very different and all needs to be accounted for such as being aware when visiting Israel it can lead to confusion during Sabbath, when everything is closed from Friday evening until Saturday morning, including all the public transportation.
Sometimes it is better to spend more money but be nearer to the venues as time is a value that can't be accounted enough for, particularly when you are on your holidays. At Travelwider we maximize our time to the limit as we want to see as much of the culture as possible however also valuing our time to relax, so we generally like facilities with a spa and a pool where possible. We do not rush through a trip but we have a very tight agenda and schedule to comply. We permit ourselves to whole days to rest in between busier ones whenever it is a long holiday to ensure we are fit and ready to continue, have a bumper of time in case something went not as planned such a flight cancellation and particularly after long hours on a plane or train. Keep in mind any possible jet lag as this will kick you around for some days therefore do not start with big activities until you have acclimated in the city, the country and get used to the time. It generally takes a couple of days, time we like to focus on the city centre itself and nearby areas.
Budget, Ratings and Quality
Budget plays crucial in this matter and has to be greatly considered. Sometimes facilities such as having a the pool has to be scrapped for the value of course, while other times we like to go for a nice apartment instead which generally saves you a lot of money than going for at least a 4* property. Speaking of which, we've become experts in good deals at 4 and 5* and boutique hotels. But the final decision comes from the reviews and ratings. Not only across any hotel search engine you get to see what people have to say, other sites such as Tripadvisor is one of the most complete previous knowing what are honest reviews and who are written by. A review from an American citizen might be confusing as the hotel standards in the US are one of the highest in the world, therefore a 1* hotel in the US can easily be compared to a 3* property in Paris or London. So you see, the star game is not always demonstrating your expectations. The stars give you just an indication about the facility and the size and comfort of the room. On a similar note, a businessman has different priorities as a holiday maker or a family with kids. But lastly is the budget is still not met, it is greatly advisable to check family ran properties, apartments and bed & breakfast. In a search engine there are very interesting options with incredible facilities yet no star reviews, but that could be a lovely cottage overlooking the see that can't be described in beauty plus saving you a lot of money. This is certainly your only choice in the more remote areas where you just don't have any or merely a couple of other options.
Time and cancellation policy
Timing is a very important subject as prices do vary considerably depending on what is going on in the city aside of the obvious high and low season months. It is simple how this all work. For a city break trip is best to do so during the spring, late autumn and wintertime where prices are at the lowest. Why would you want to spend a fortune to spend a weekend in Paris in July while you can have it for a fraction of the cost during October as example? The same if you travel to Barcelona to visit the city and not to go to the beaches. Being among the hordes of tourists in the summer months, or much quieter and relaxed any other time of the year? The cost for hotels and flights are a dramatic difference and knowing how to avoid the main holiday season the key. What if you instead plan to travel elsewhere, to a different continent. After all this is a game of where and when to travel to a place or another. And how about a trip to Rio de Janeiro, but falling during the carnival? No one can argue it must be awesome but unless you want to specifically do such dates, is best to plan other dates. That time of the year the city attracts millions of visitors from around the world and getting a room, no matter what sort of quality, can be a fortune. Same applies to sport events and exhibitions that easily make the prices to skyrocket.
But, when to book a hotel room then? A great benefit most travel sites offer nowadays is the price match guaranty, but this comes with certain rules to know beforehand such as the cancelation policy or the category of the room you book. For example, you can get a great discount on rooms that are not cancellable at all; then if you find a similar room, cheaper, in any other site before you travel but with the very same condition and room type you originally booked, you are entitled to claim. All you need to do is email to the price match department and it will be actioned straightforward.
Booking the most in advance you can guarantees you the best fares, especially if the plane you intent to go is limited in the amount of properties such as Easter Island, Iceland, Cambodia or Myanmar to give some of our personal experience examples. This way you secure your room, avoid disappointment and for further peace of mind and flexibility, paying the extra to make the room cancellable could potentially be a good decision.
And here we are down to the core of the subject. Compare through the sites. Oh yes, there are huge differences from one to another and lots of comparing sites some of which owned by big corporations like the Expedia group that not only own expedia.com; but also hotels.com, ebookers.com, Travelocity.com and more so they will always offer you the best deals with their own brands but they are not as independent as you might thing. However, when combining it with other sites such as trivago.com, skyscanner.com/hotels, tripadvisor.com, momondo.com and hotel.check24.de among some of ours preferred affiliates, you get a complete overview.
Did you know that sometimes you could also save a lot of money while purchasing the hotel in a different currency? Compare the prices with USD, GBP and EUR just to know which deal is the best. We do purchase sometimes a lot of hotels in Euro that cost the same as GBP, but 1 GBP is more valuable than the Euro so we can get at least some additional discounts this way however only because the credit card does not charge for any foreign currency purchase in Euro, GBP or USD.
Cashback on purchases and loyalty rewards
Lastly, worth to mention the cashback options when purchasing a hotel, or flights, tours, transportation and plenty more. Honestly, you cannot believe how much money you could save especially if you are a big traveller. The best without any doubt is Topcashback. Totally free to join, easy to understand. All you need to do is access the final site previously clicking through them and that's done. All in all, from hotels and flights we get some £500 completely for free.

If that was not enough, most of the hotel search websites offer loyalty rewards. This is, the more you book through them, the more you get that being a % of the total cost in cashback, or as reward nights. This works especially great with Hotels.com where you collect nights per stay, of the same value you spent, and after completing 10, you get what is called a night to redeem that translates in the total value divided by 10. Basically, a whole 10% for free to deduct to the cost of a future night.

And yet on top of the above, if you are member of an airline loyalty program you can collect air miles just for paying with certain debit/credit cards, such as a British Airways/American Airways American Express. Knowing how to maximize your purchases this way is an excellent example on how to save money and accumulate your rewards. A win-win situation.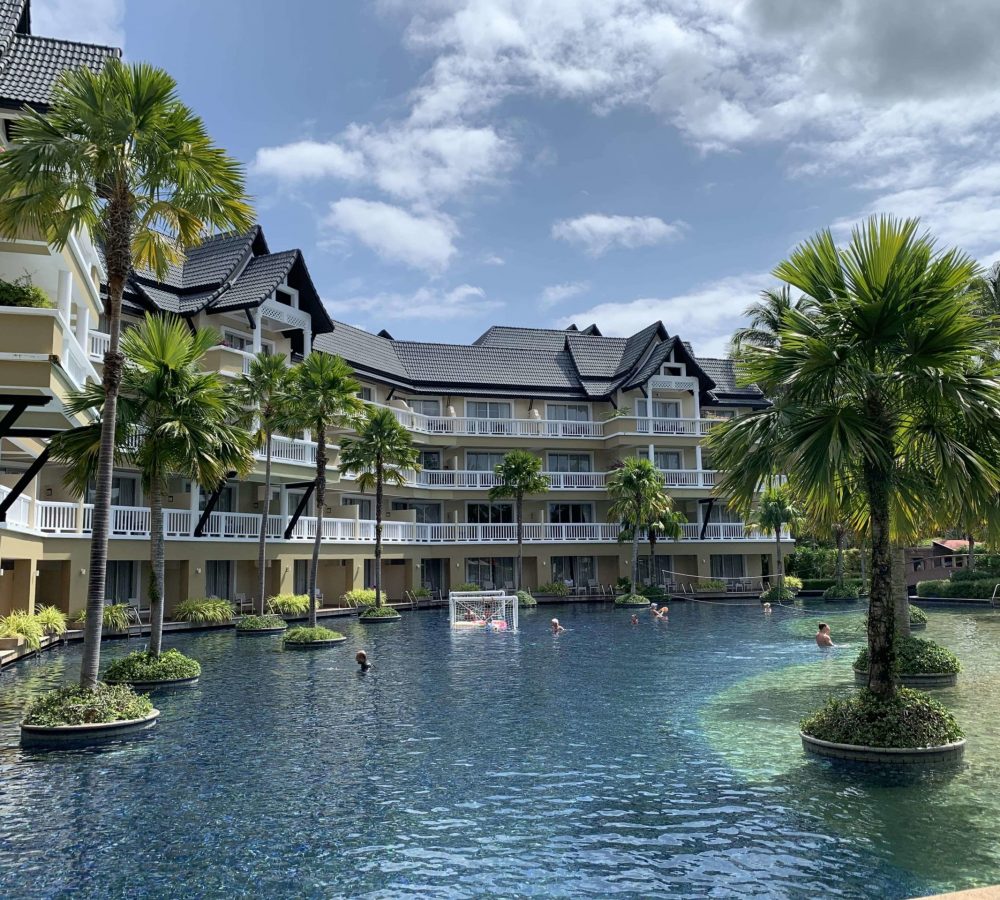 Booking a hotel is not as simple as it might appear and requires a lot of research and time. At Travelwider we have over 15 years of experience travelling around the world. We hope that this summary will help in your decisions and give you the confidence to book the best at the most competitive fares.
Houston we have a problem
When you need to complaint
Let's face it. We all have good and bad experiences and everything in between. But sometimes things can really go wrong and unexpected and even if that's the worst part, you have to do it. But as someone who knows the industry so well, it would be very wrong to get angry with anyone especially when most of the people working in the hotel are not the ones to blame for. So making some picture if that's related with the state of the room and facilities will help to further explain the dissatisfaction in the right moment. Bringing it to the attention of the Front of House kindly asking to speak to a manager and the reasons why. Unfortunately due to wide experience, we know that speaking to someone else not in a high level of management goes to nowhere, and after all, you are the one paying for a service where you don't want to be dissatisfied.

Good hotels with the right people and proper training take the complaints very serious and they do like to hear from guests about their problems, issues or ways to further improve. It is again one of the win-win situations in which the client feel a fair treatment with the outcome, and so the hotel in terms of possible negative reviews if they are not willing to help. But from years of experience, we have had everything, and we like to review every hotel we stay in the most trustful way, and add some lines into each of the Travel Guides you will find among our contents here at Travelwider.

In the worst case scenario if the property is not willing to help nor offer a solution, most of the hotel search websites will help in this matter if you booked the property through them. You will need to have as much evidence as possible, hence the pictures as one of the best descriptive asset, names of the people you speak with and a detailed description that being over the phone or via email to the relevant department. They will always help without hesitation and sometimes will give you some vouchers for certain amount of value as a good will gesture so you continue to do business with them in the future.
When booking through a hotel website like Hotels.com, ebookers.com, expedia.com or booking.com be aware that such sites are an advertising portal for the hotels. The main contract holder is with the hotel and yourself. So legally speaking, they are just brokers and many people do not understand this difference, particularly if you are not very experienced in the world of hotel bookings. It means that these brokers don't see you directly as a business person, but as someone attracted to the advert they publish on their sites who buys the product when clicking on the advert, and so you have the contract with the hotel and not the portal. To make it more confusing on the other end, the hotel always asks you to contact the broker if any problems occurred and this creates a vicious circle situation on who is responsible for who and when. In fact, you pay the money to the broker, and they transfer a part of the money to the hotel. So, when it comes to refunds, is the other way around. First the hotel needs to pay the money back to the broker, and only then they will be refunding you.

But as we know the happy days scenario is not always the case, it is good to speak to a lawyer if you encounter troubles with the refunds process and always read the booking terms and conditions. An annual travel insurance or a good premium credit card may also cover this problems.