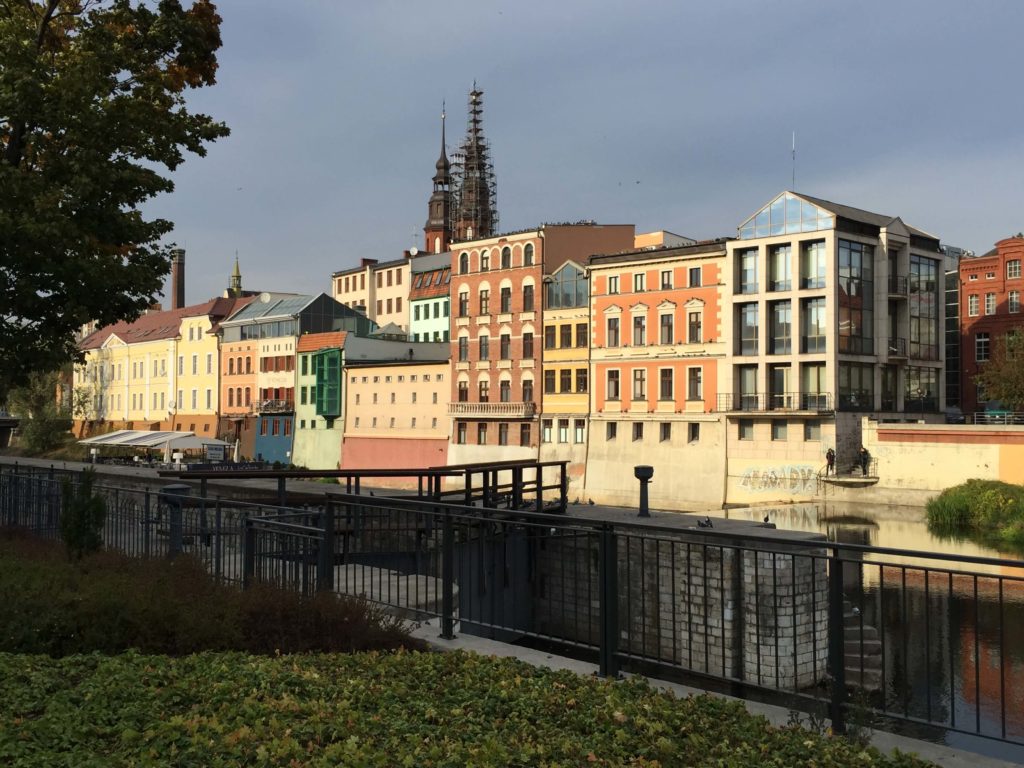 Historical capital of Upper Silesia
Another weekend flying to Wroclaw after a year we went there, yet with a different reason this time which was reaching Opole, 100 kilometres to the southeast. Not a city of special importance or any great sights, but fully meaningful to my travel companion as it is his birthplace before having to move to Germany when the borders changed and Opole returned to be a city in Poland and no Germany.
Also a good reason for returning to Wroclaw was to be with my friend whom I did not see for almost 12 years!. And of course, for the city itself. It is still among one of my favourite in Poland with so much to see and do. While the last time we visited it was almost December and the huge Christmas market was already on in the main square and streets, this time we got just in time to enjoy probably the last days of sun and warm temperatures before the Autumn drop. We've been very lucky on both Wroclaw and Opole with the weather, it could have been already very bad.
I know this guide is going to be quite explicit, but for the shake of it I could not pass the occasion and give it a go in creating it as I got some spare time right before our main long holidays for this year just 5 days ahead of us. But not minding the very small size of it and that there is not much to see, it was still worth to come for the day and enjoy the cute old town knowing most of it is a reconstruction since the World War II made a great loss and destruction in Opole. (more…)