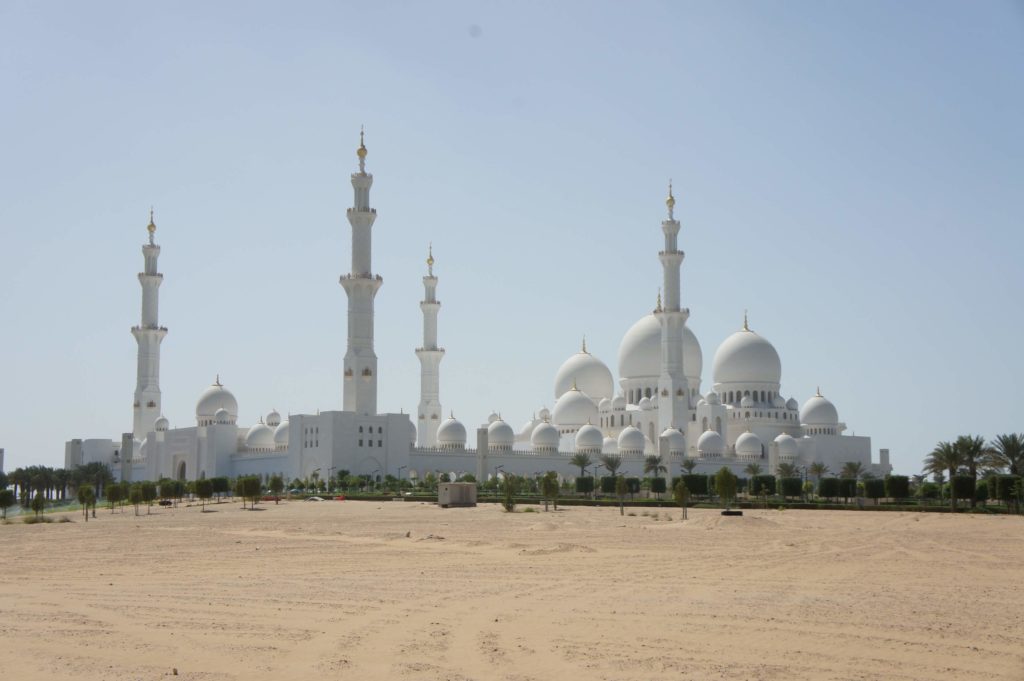 Father of Deer, Emerging Emirates
As a final stop over on this trip, we decided to spend another 2 days in Dubai, and take the chance for visiting the capital city of the United Arab Emirates, Abu Dhabi. Indeed a great decision also in order to split such a long flight back from Southeast Asia, get back to usual time and try to avoid the bigger jet lag, well, at least in theory because in practice, it was not the case once back in London.
Reaching the city was once again fast and straightforward, especially when having a rental car. Basically you just follow the Sheikh Zayed Road which traverses the entire Dubai, and continue all the way southwest. Soon the desert will surround you, but notice how many trees have been planted in between the lanes of the road. Not only here, but at both sides of the road too. This is even more notorious when approaching the city, where you will get to see big fields of green grass, many trees and plants. This is one of the long term ideas of the Emirates, changing the harsh environment for something much easier to stand and coop, and nicer. Vegetation brings humidity and moisture, and after all, water; but it does also reduce the temperature. It felt much nicer in here than in scorching Dubai.
The city itself has not much to offer to the visitor, well especially when comparing it to Dubai, but still impresses anyone to see the grand Sheikh Zayed Mosque, the Emirates Palace or the shiny skyline by the Corniche. Also, the spectacular Guggenheim or the Louvre museums, or the Ferrari World or Formula 1 among other worldwide names.