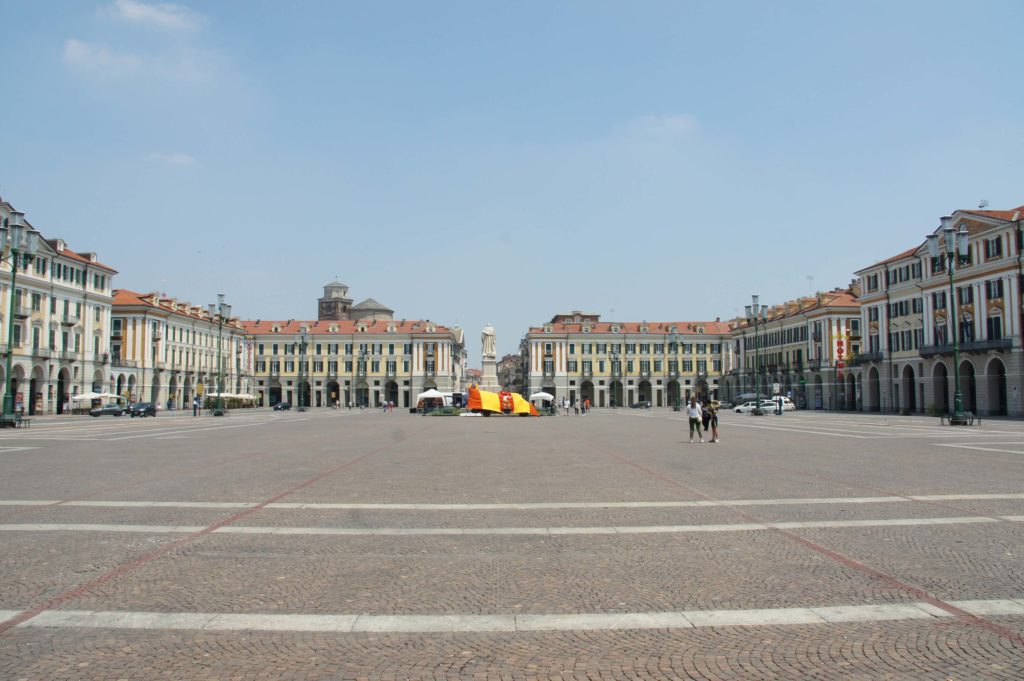 Among the vineyard landscapes of Piedmont
Our second part for this weekend, coming from our base in Turin was for visiting the small and beautiful Piedmont cities of Cuneo and Fossano. Another two places important to the once rich and wealthy House of Savoy Royal Family. While you will not find in here such impressive palaces as those in Turin and nearby, you can expect to see finely preserved medieval old towns built on top of the former perfect Roman grid of streets, containing countless churches, palaces and mansions, among nice parks, gardens and castles; and all with the perfect background of the Alps mountain range, highly likely with snowy tops during the summer months or full of snow during winter and spring, and among the world famous vineyard landscapes, designated an UNESCO World Heritage Site. Quite an impressive setting!
While you can easily spend an entire weekend in Turin alone, especially if you are planning in visiting all or most of the Palaces of the Royal House of Savoy; then there is no chance you could possibly include anything else however if you are a returning tourist (as we are to Turin), or prefer not to enter to that many palaces, then a day is well enough for visiting everything allowing you an entire extra day to do both Cuneo and Fossano, or if only time for one, then make it be Cuneo.
Both cities are very small, with a compact historic centre where distances are short through every sight. Cuneo is long, but narrow while Fossano has a squared shape and way smaller, famous for its traditional arched streets and the four towers castle towards the highest part of the city. A day is well more than enough for both either if you have your own transportation here or not because both cities lie along the mainline railway from Turin to Savona in the Mediterranean coast. (more…)