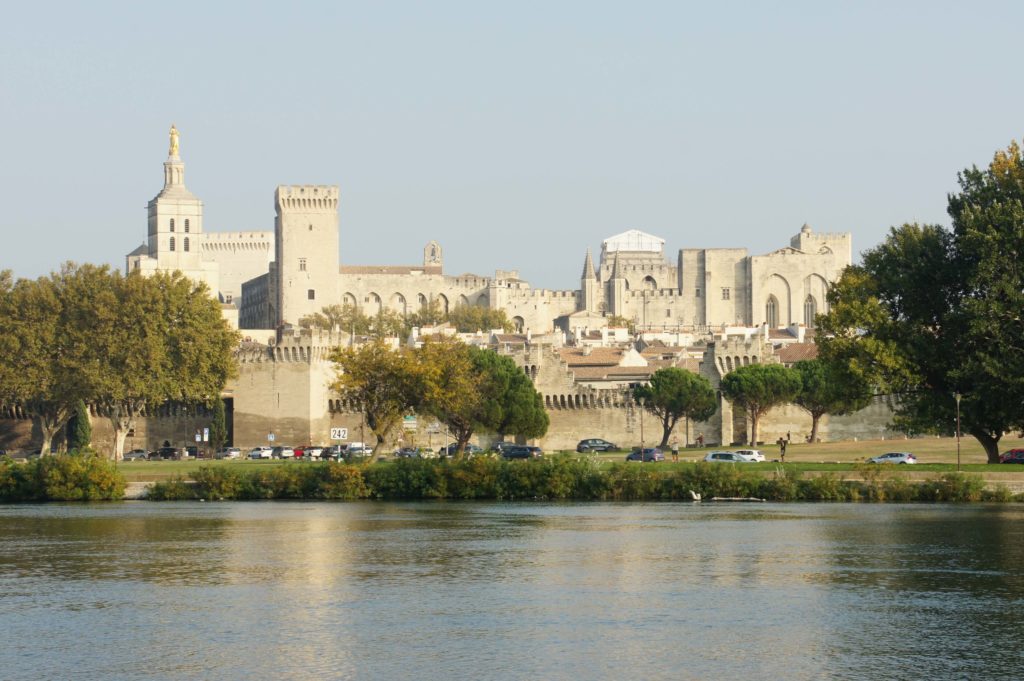 The City of Popes and the world's largest Gothic building
A very unexpected and not even planned return to the city of Nimes this year however with a different purpose: visiting the UNESCO World Heritage Site listed city of Avignon, and same listed nearby smaller city of Orange with one of the best preserved Roman theatres anywhere across the former ancient empire. So yes, overall, this trip was booked less than 2 weeks before coming on what would have been a weekend without any trip. To anyone reading this article as a standalone without checking my travel pattern, then it will sound normal; to those who follow me then they know I cannot stay a weekend without travelling abroad unless there is absolutely no option.
Flying to Nimes during low season is great in both air fare costs and hotel stay. Gladly from London it is very easy to find great flight deals even though the times are not the most optimal for this route, giving us just little over 24 hours, basically the entire Saturday from the very early morning until the return flight Sunday by noon. Still having been to Nimes just 4 months ago, there was no other plan to visit anything else than nearby Avignon, my main aim for this quick trip which was for a while now behind my ear in the bucket list of desired places to travel to. With Orange, I am still unsure if I will be able to manage it in the same day. I leave it for now in here whether if I make it or if not, because it is something anyone can easily plan and visit in tandem. One to another is just 30 kilometres, and both cities are small enough to manage, bearing in mind Orange's highlight is pretty much its ancient Roman theatre. If you come to see pictures from Orange later on below in the next sections then it's good luck to myself! I managed it.
So let's concentrate in Avignon. "The City of Popes". Why is such a nickname you might ask? Well during the 14th century this was the only city in history where the Papacy was switched from Rome to Avignon, where 7 successive Popes resided with control until 1791, when at the turn of the French Revolution it become part of France. Nevertheless, its heritage can today be seen and admire immaculately preserved all over the city including its ramparts; one of the very few cities to retain these in France without turning them down at the expansion and modernisation in the successive centuries. But among the structures, one immediately comes as the highlight number one and major draw for tourist to this city: the Palace of the Popes, the largest Gothic building in the world, pretty much unaltered since its construction bearing its interiors and furniture lost through the centuries.