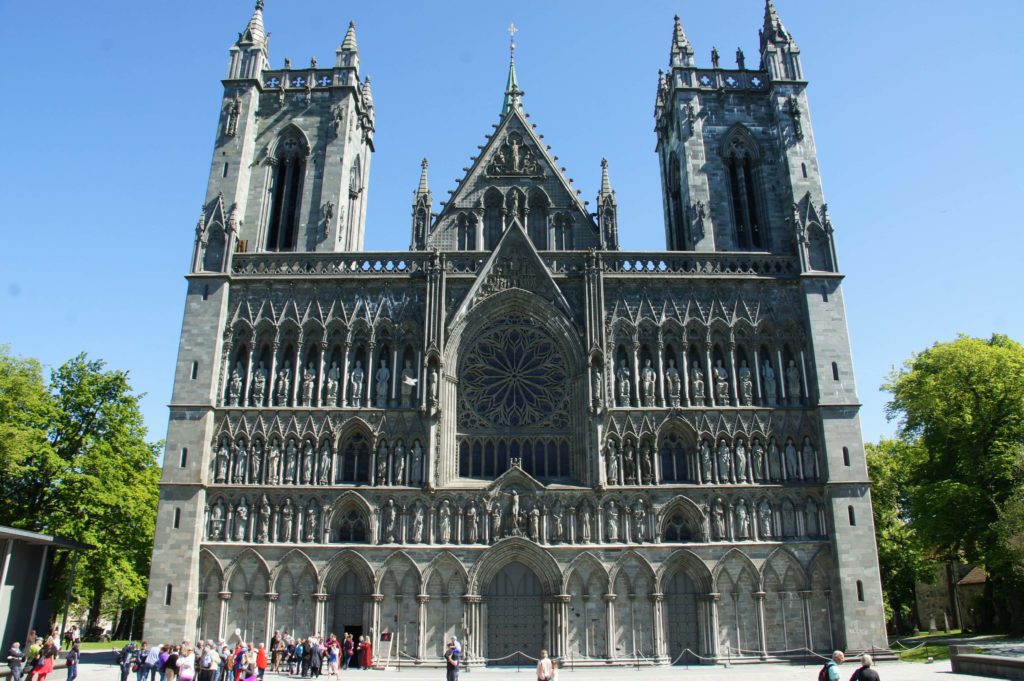 Nidaros: Mouth of the river Nid
Back into Norway, just few months since we repeat a trip to its capital, Oslo. But with such a large, and long country, the amount of great places to go are quite endless to us for now. While we've been already to many places, those are all still towards the quarter part south of the country, never anything farther north. With Trondheim we can say we move a little bit north, but when you see this point on a map of the country then you realise how enormously long the country is and how much farther north is still to be seen!. Unfortunately for now and unless a good offer comes out by any airline, I do not believe we will be returning anymore to Norway for this year. Tromso, Alta and Nordkapp will have to wait for the near future.
Our plan for this trip would not only be visiting just Trondheim, but also for driving through the ever beautiful landscapes of fjords, mountains and lakes south towards Kristiansund, and farther beyond in order to pass by the more and more famous and visited Atlantic Ocean Road. Once a very quiet and remote road that since being featured on TV, travel sites, best roads to drive and so on, it is becoming a worldwide attraction! And I see the clear reason anyway. You have to be there to experience it, truly exciting and beautiful. This is what we did the day right after our arrival in Trondheim, sparing Sunday for sightseeing the beautiful city itself.
Visiting the city is matter of few hours. Although the 3rd largest in the country, it is indeed small to the standards we are used to. Norway, after all, is a very underpopulated country, with majority of its inhabitants living south in Oslo and nearby metropolitan region. As more north you go, the less people. That's why when planning a trip here, make sure you also come with other ideas, like the road trip we did the day before (guide here if you want to know more). Spending the entire weekend in the city alone could be too boring.