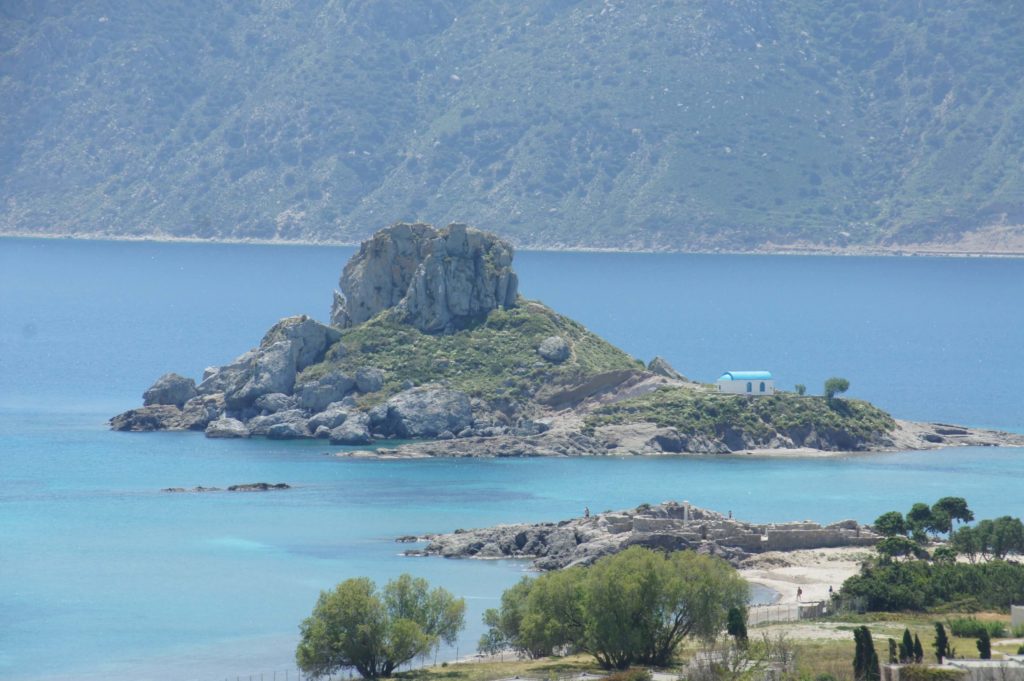 The birthplace of Hippocrates
Finally, a very much desired Greek island for a long time now in the bucket list, Kos. Considering how many islands are out there in this region and in Greece alone, this could take several years finding nice deals every now and then, or make the most on an Aegean Cruise, why not. But for now, this is the fun of keep travelling, going every time to a different destination, and enjoying as much as possible, never getting tired.
What we believed it would be a very small island, as Google maps might look like, ended up being bigger than expected. The airport is at the centre of the island, and we first headed to Kos Town where our hotel was. A very charming city and amazingly quiet, thankfully because it was still low season. Another reason why we love travelling to places always during the low season months whenever we can.
The ancient Greek-Roman remains are spread all around. On one side is the Forum, on another the Odeon; then the Western Archaeological site and the Casa Romana, while farther away outside of the city is the Asclepeion, ancient healing temple. We only found out that distances were actually bigger than expected when we were there, and decided to rent a car for 24 hours. Best decision ever, out of sudden we were flexible to travel around the entire island.