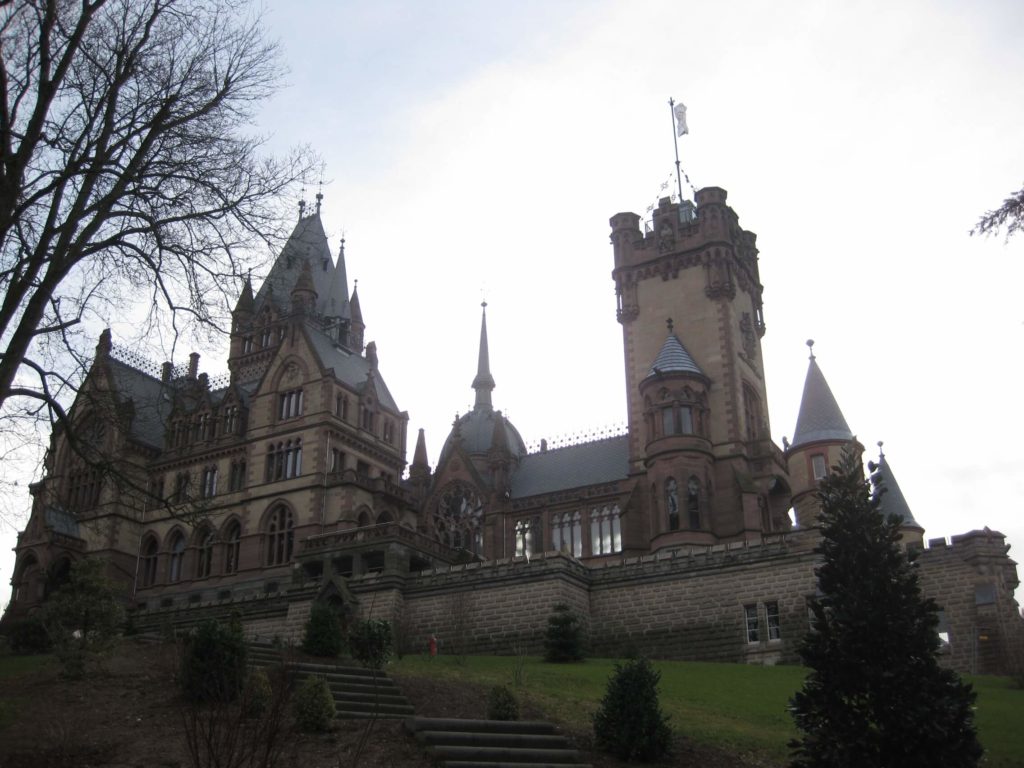 Castles, Mountains and a Rack Railway
Just another of these quick and easy day trips from Dusseldorf taking the chance before my work contract here comes to an end and explore the entire region bit after bit. Heading towards the south this time, it's a matter of few minutes and you are already entering the Konigswinter area of beautiful landscapes, scenery and nature; and great castles too. However once in Konigswinter, it is a very small place for which a day trip is well more than enough giving you still some time to spare. It is the fact that we drove here only in the afternoon after lunchtime and managed to do everything we needed to do tourist-wise talking before returning by dinner time.
There is a highlight in this place, especially for any railway lovers. That's the old rack railway slowly heading up the Drachenfels hill where at the summit you will find two castles and incredible views over the valley and the Rhine River. Not far from here is Bonn, the de-facto capital city of West Germany from 1949 until 1900 when the country was split in West and East Bloc. That's another great city you should not miss when visiting this region, or of course, if you are staying at Cologne.
Being that straightforward and easy to visit, there is not much more that can be said for this brief introduction to the area. For more information you can check Wikipedia and Wikitravel sites. Germany's currency is the Euro (EUR). Please note that any price reference is true as from when this guide was created, therefore check prices in advance as with the time they change. (more…)