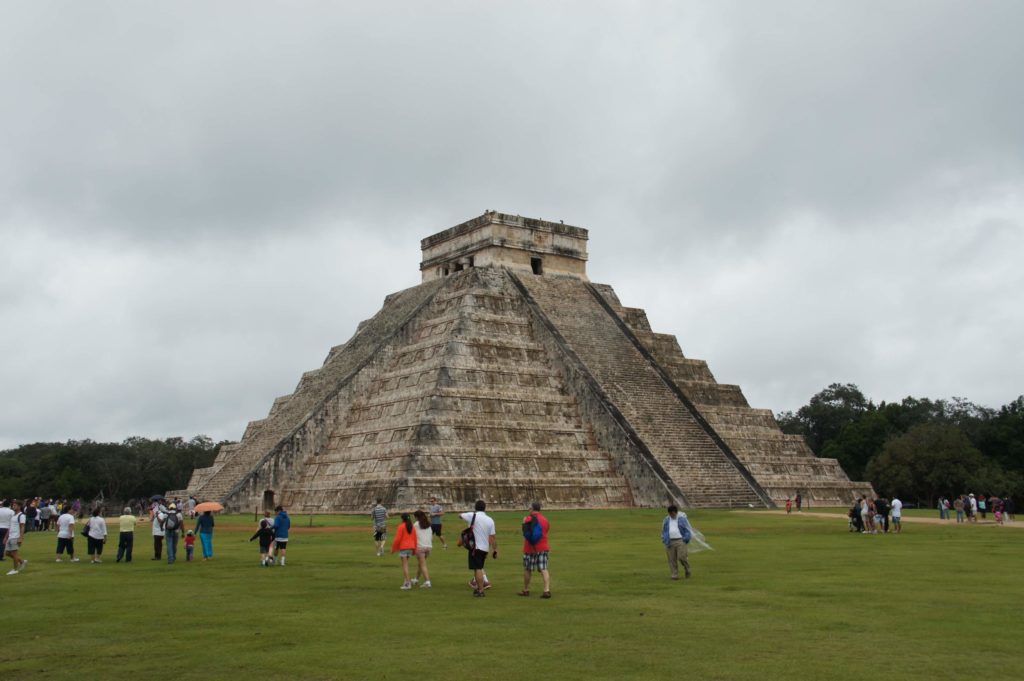 At the Mouth of the Well of the Itza
Welcome to Chichen Itza. The third pre-Columbian archaeological site we visit on our tour, and one of the finest of the entire Maya civilization for the size, history and how well preserved it's been kept and excavated. An UNESCO World Heritage listed masterpiece. Incredible to see how some of the constructions seem to have been built recently, but in fact, they are even 2000 years old. Of course it's been greatly restored and rebuilt, adding back the missing stones taken over centuries for the use on other constructions like the Spanish did for churches and cathedrals upon conquering the region and founding new cities.
The site is still not fully excavated, but it's one of the most uncovered and studied Maya cities in the region, including as far as Guatemala. The jungle in here is not as dense any more as it used to be years back, something that helped in the other hand to uncover and discover new constructions. This is a subject I will come across again when talking about Tikal in Guatemala because in there that is the totally opposite side of the coin, pristine thick jungle where 80% of the ancient city still lies under the jungle.
From all the structures in the site, two will get your look immediately for being in perfect shape. The Castle (El Castillo) pyramid and the ball court. The pyramid is so well preserved that you can see the snake effect on the stairs, for this you will need to look to it sideways and there you will see the head of the snake and the body all the way up to the top. (more…)