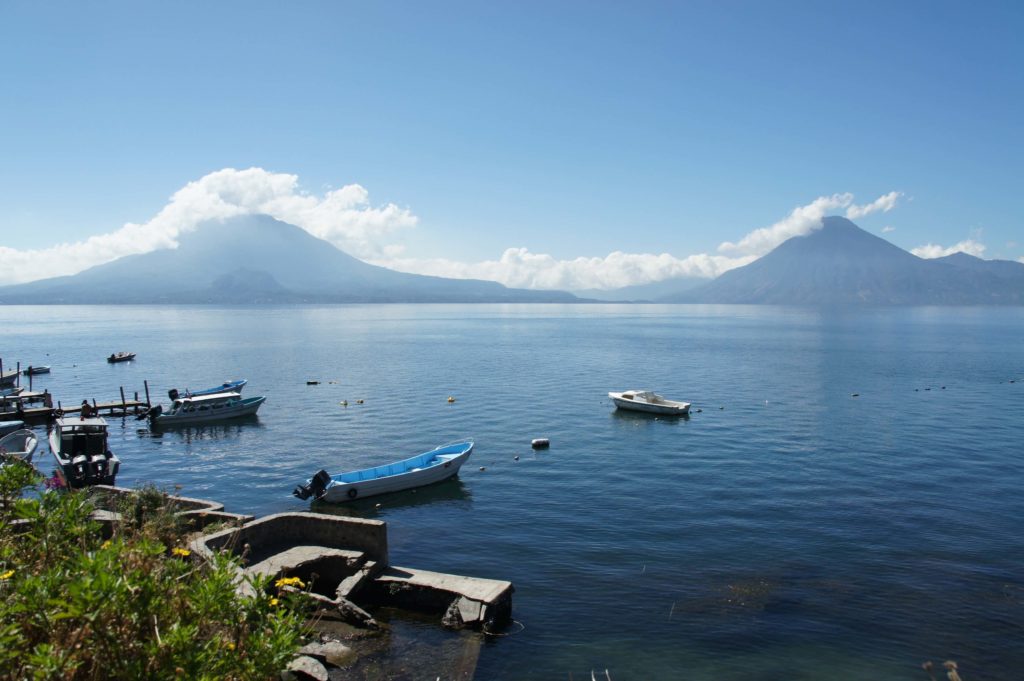 The Deepest Lake in Central America
Our last day in Guatemala would also be a very busy one. Visiting this beautiful region of Lake Atitlan and Panajachel, west of Guatemala City and Antigua, not only for the landscapes, countless volcanoes and jungle vegetation all around, but for what has been described as the most beautiful lake in the world. It is already an astonishing sight is to see a huge volcano; but having the chance to see three at once at the same time and the crystalline waters of the lake on the foreground and reflection is quite unique.
Surprisingly the whole area around the lake is very popular with hippy and backpacker tourism in search of tranquility and meditation. We did not expect this at all; this is not a cheap place if compared to elsewhere in Guatemala, but yes, after visiting few villages we came to the same conclusion, this is not the sort of place we would consider at all to stay longer than for a day visit.
Prices and quality of everything is nonsense, quite a rip off. Unfortunately the majority of tourists were Americans and they tend not to bargain at all and pay for the prices they get quoted at first, spoiling the right way of doing things hence locals expect from every tourist the same. Well not with us, believe me; fortunately me, speaking Spanish, could solve this by lowering to more acceptable prices, and even better quality. Speaking Spanish is always a great plus anywhere in Latin America. (more…)