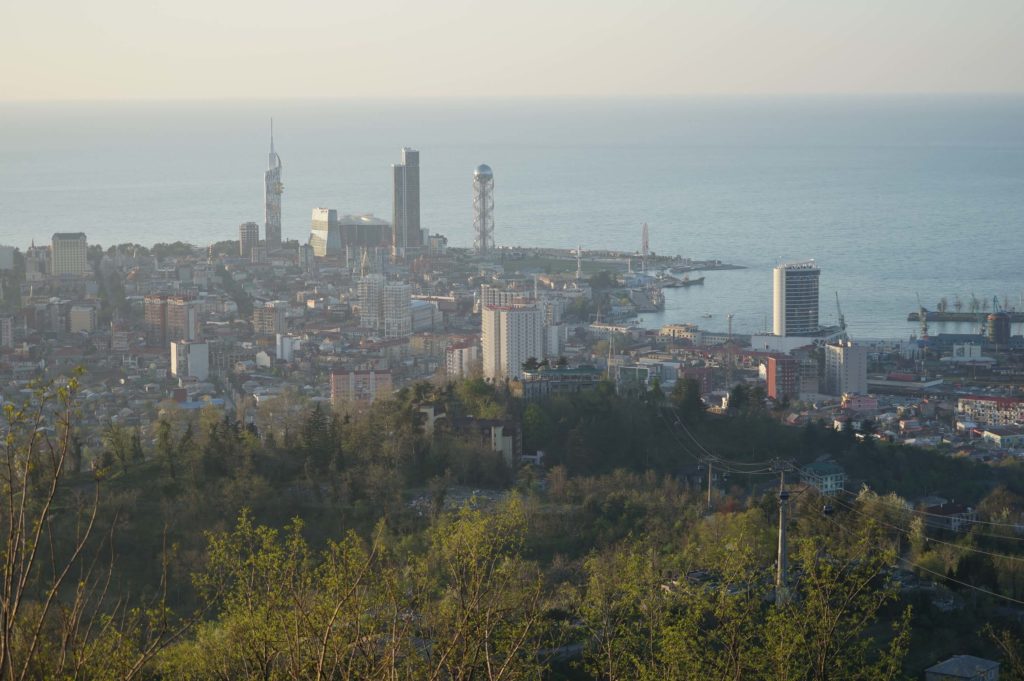 The Caucasus Las Vegas
Our second destination in Georgia, the major resort in the country along the Black Sea, and largest port in the country: Batumi. It is also considered the "second" city in the country, although in truth that title is for Kutaisi. Batumi is the second most populous that's for sure, and one of the most visited by either Georgians and foreigners in search of sandy beaches, good climate and a quite fashionable and developed city without making a big damage to the pockets. Still with every year passing, it is turning more and more expensive and attracting a more wealthy tourist. Be no surprise to find plenty of Turkish holidaying here, but not for the beach resort. After all, Turkey has endless kilometres of great coast!, but because of the gambling. It is forbidden in Turkey, but casinos in Georgia are legal, with Batumi leading the league.
Considering the history of the country, from ancient times through the different civilizations and kingdoms, this is not a city where to admire remains from the past nor the fascinating architecture in the churches and cathedral. It is nevertheless unique in the country for being the only city where a growing number of skyscrapers are arising, some of which in a very futuristic style, completed with post-modern, post-neoclassical and others that are making it a very trendy spot for local and foreign investors. A city looking towards a very bright future ahead.
It was great to come here, see all this and wondering yourself how only in the matter of just around 10 years this is a completely different city. From a rather poor past, with crumbling buildings, grey and that very communist style, to an spectacular waterfront and a meticulous care for the architecture and urbanism, all so clean and well cared it feels at some points like an amusement park. (more…)