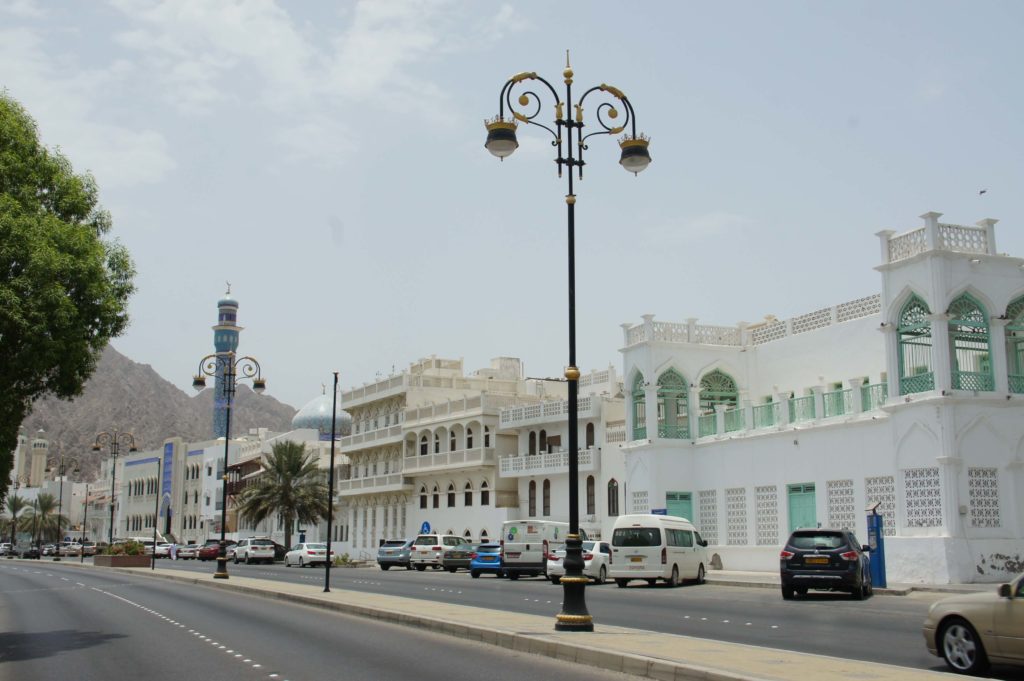 Cryptus Portus, the Hidden Port
Continuing on our journey bound for Tanzania, this is our second intermediary stop after Luxembourg City and Nancy. Muscat it is then for the entire day since the very early morning until the very late at night departure on the next and final flight into Zanzibar. Although we knew this was not that much time for such a beautiful city, it did work great for us in being the first time in this incredible country, now looking forward to discover in full in the near future and not just its capital city, but the many historic villages and that incredible ochre landscapes of the mountains and the yellow of the desert amidst the blue of the Arabian Sea.
Muscat is in any case, a small city; "narrow" but very long, with a very small historic old town in a creek flanked in between the Portuguese forts among the bendy coast and the mountains. All is there to see and visit can be perfectly done in a day, and even less, but bear in mind a very important subject here: the heat. If you are coming between March and October, it is guaranteed to be over 30 degrees during the day. That sounds still OK, until you experience the over 40 degrees, very dry, June to August months. During the night it does not really drop much and remains stable at around 30, therefore if there is something I can strongly recommend you here is to rent a car. You cannot imagine how much you will appreciate this. Muscat, as opposed to what Dubai, Abu Dhabi, Doha or Kuwait are, it is still very laid back and living in the past. Public transports are only a bunch of buses, not even as efficient as the other neighboring countries' capitals. There are no metro system nor air-conditioned bus stops. The heat simply feels like fire, and so it did in our stay making it quite uncomfortable if I am to be honest, even though we thankfully had a rental car.
Now, what at one hand is the down-side, in the other hand this translates in a very unique city. Forget the shiny skyscrapers and islands gained into the sea as for neighboring UAE or Qatar. Forget a "westernised" world and enjoy instead a truly unspoiled Arabian experience. Its architecture, its culture, the food, the people; our country number 86 and it was stunning and a wonder! (more…)