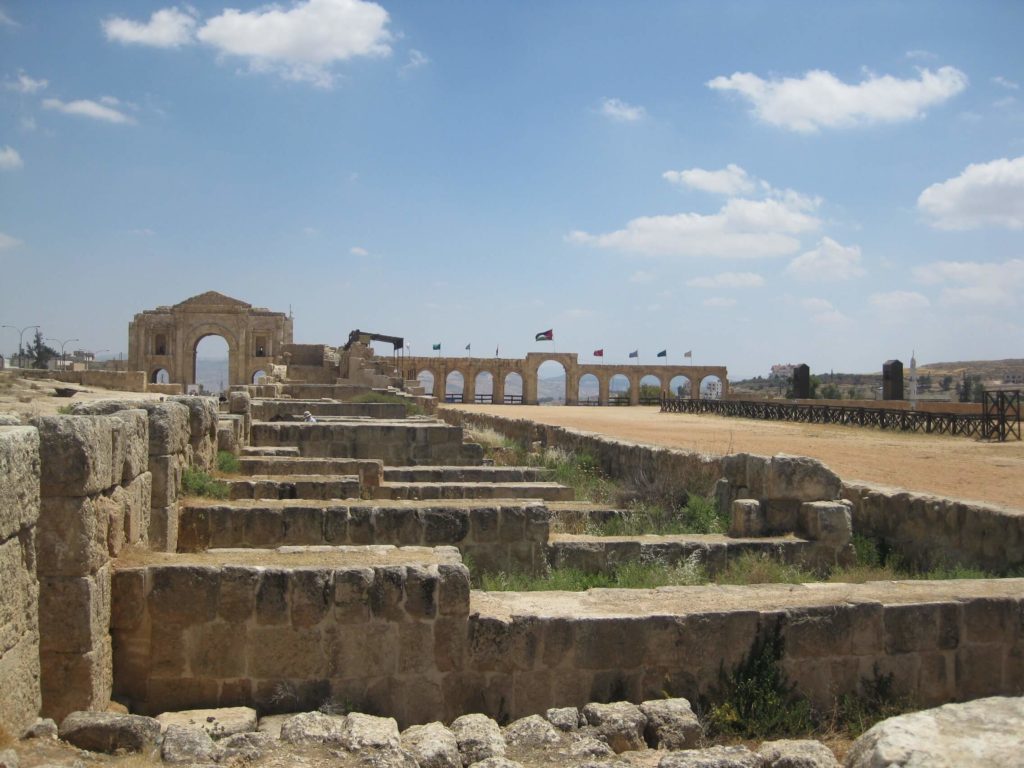 The city of 1000 columns
Another of the jewels amazing Jordan has to offer, the ancient city of Gerasa, nowadays Jerash. one of the best preserved Roman city from the Decapolis group, the once 10 cities on the Eastern Frontier of the Roman Empire in Judea and Syria. The most complete and best preserved city of the Roman Empire, outside of Italy, often referred as Pompeii of the East. Nestled in a green and well-watered valley in the biblical land of Gilead, the remains of the ancient city have long attracted tourists from all around the world.
Wander among the original temples, theatres, plazas, paths and colonnaded streets; all enclosed within the remaining city walls. A history that goes beyond the Romans at a place inhabited with settlements dating from the Bronze Age, the Iron Age, the Hellenistic, Roman, Byzantine, Umayyad and Abbasid periods, indicating human occupation at this location for more than 2,500 years.
It lies merely 50 kilometres north of Amman, hence the perfect half day trip from there. It is so the case that when we arrived to Jordan, we actually did not know about this place until we saw postcards at all other sites we've been about the incredible and rare-oval shaped forum. It really got out attention for its uniqueness, and in truth, it is the only one the Romans ever built this way. Coming here therefore was not even optional, it became a must somehow squeezed in our very tight agenda.