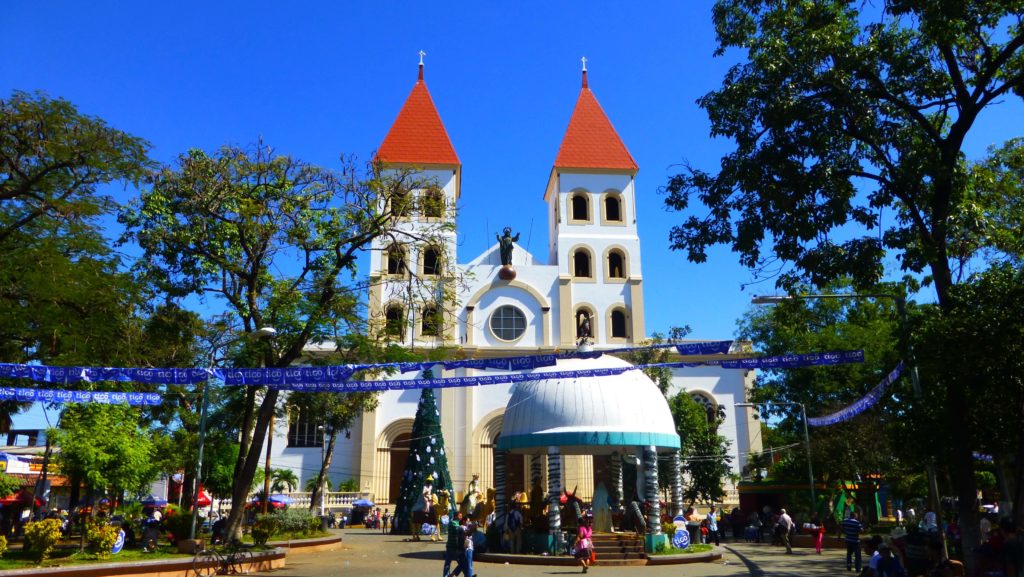 San Miguel de la Frontera
Our last day in El Salvador, and as planned some months ago, it would be for visiting the city of San Miguel in the east of the country, not far from the border with Nicaragua. Although being the 4th largest city in the country, it was the most difficult to find accurate information over the internet, or good pictures to make a judgement prior our planned trip. After our visit, I no longer wonder why the lack of proper information, or why not even a realistic map of the city. Well, there is nothing, NOTHING to make this trip worth it at all. It was completely a waste of time and entire day. Spending almost 3 hours on the most annoying ever bus ride to get there, and the same to return was a killer for just arrive there and see everything is a complete disaster, ugly and not worth it at all.
Yes it is true the city follows the very same plan as any Central American city or specially how the cities in El Salvador are planned, with a central square where the Cathedral and theatre is, and then 3 primary churches completing an alignment with the Cathedral as a cross and clearly marking north/south, east/west. That, is all there. And even though the Cathedral is a much newer reincarnation after the original was severely damaged on an earthquake, still a nice building. But all the hassle for only 4 religious buildings and a theatre does not make any sense whatsoever and if you have the chance now that you are reading this, do not waste your time and plan something else instead.
If I was somewhat disappointed when visiting San Salvador, unfortunately San Miguel topped it all. Every street is kind of a mess of non valuable buildings. Do not expect to see here colonial architecture since that is long time gone after many earthquakes and volcano eruptions. A very unfortunate location for a city right through the Ring of Fire. Don't take me wrong but majority of the Central American large and/or important cities have suffered the same fate, but knew how to rebuild themselves and how to protect them in many cases like Antigua in Guatemala, Leon or Granada in Nicaragua, Panama City and many others. (more…)