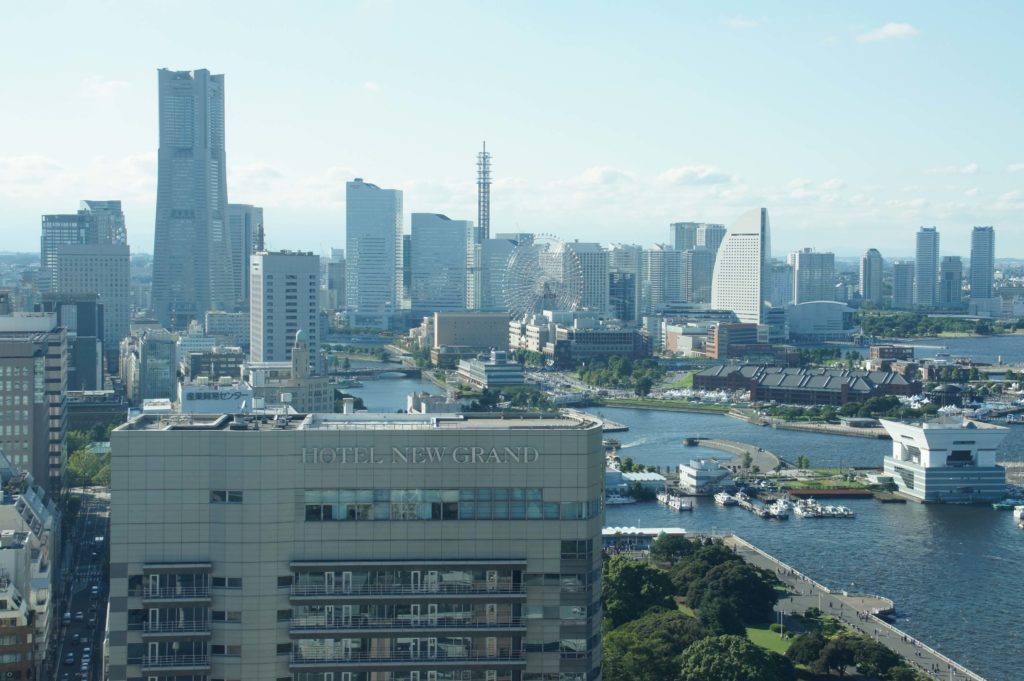 First port in Japan opened to the outside world
Believe it or not, as possibly you have not even heard of this city before, it is the most populous in Japan, and also its municipality the largest in inhabitants, (Tokyo remains the largest city by metropolitan area inhabitants). However if you take a map, it is even hard to know and see where Tokyo ends and where Yokohama begins. All is a continuous maze of streets entirely built up, with Yokohama all along Tokyo Bay. The main and principal port in the country, a massive commercial hub of the Greater Tokyo Area. Now when you think about the very short history of the city and in what it has transformed itself in barely 150 years, that's fascinating to see such an unstoppable growth, to the point of being even scary in the rise of population and building.
It was only June the 2nd 1859 when the Port of Yokohama officially opened to the foreign world marking the end of the feudal Edo period when Japan held a strong policy of national seclusion, having little contact with the outside world. In a matter of few years since then it quickly became the centre and main base for the trade, a truly international city where each district was home to different nationals, among them especially, the British and the Chinese. The city nowadays boats the largest Chinatown outside of mainland China, which is one of its major sights and tourist attractions.
Should you consider this city as part of your Japan tour? Two facts here, but it does basically translates to time. If this is what you have, then of course yes! Do not even hesitate. But secondly, treat this city as if it would be another district of Tokyo. You can easily consider it when preparing your plans for Tokyo because in half a day you could enjoy most of its sights. The port area and the Chinatown are the highlights, so yes, it's a great idea to come because it's a worthy trip. From our experience, although before coming to Japan I planned Yokohama as a half day trip, we ended up coming here from the early morning until late at night. We loved every bit, and did not expect to find so much to see and do. We did also stay for a nice dinner by the harbour with the thriving life, countless restaurants and bars, and the lights of the skyscrapers in the background. (more…)