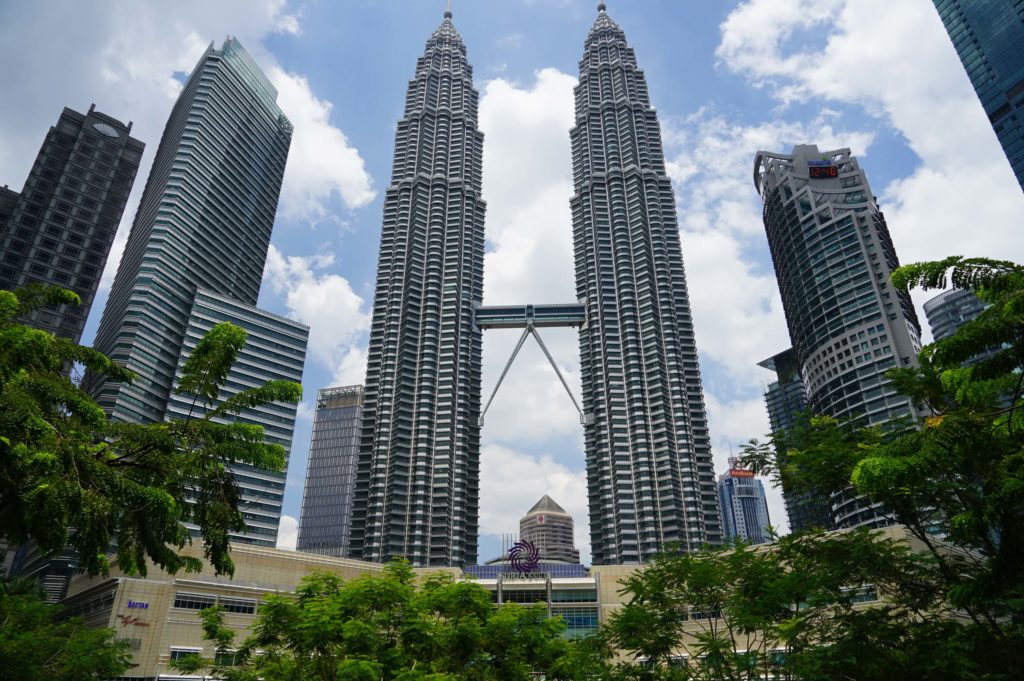 The Garden City of Lights
Once more, back to the vibrant capital city of Malaysia, Kuala Lumpur. An ever growing jungle of concrete where the sky is the limit. Booming more and more since how I saw it in the previous trips back in 2011 and 2016, now quickly transforming radically the skyline into another dimension. And not that it needed to really do anything about it since it is already one of the finest and most recognisable in the world with some masterpieces such as the Petronas Twin Towers or the Menara KL; but since space is the major limitation in an already overcrowded downtown core there's nothing else that looking up. Merely three years later and the change is brutal. Unfortunately there is an ever growing concern and problem, the lack of any pavements to even walk the streets. How is it possible they do only care about building towers occupying every possibly limit, and zero space for a pavement? We find this very inappropriate and terrible, because slowly they are destroying the Central Business District. That said, you have been advised walking is difficult and dangerous to cross the roads.
Malaysia, although a Muslim country, is absolutely open-minded, friendly and respectful. A proper westernised country where the only time you will know you are in a Muslim country is when you hear the call to prayer over the loud speakers of the minaret mosques. Here religion is a fusion of cultures, and each respect the others on their beliefs. Mosques, Catholic churches, Hindu, Buddhist, Chinese temples or synagogues coexists together and are a major reason for the success and great development of Malaysia.
It's incredible to think how the city was only founded in 1857 as a small centre for the Chinese, Malay and Sumatrans tin miners. Destroyed several times in wars, suffering from fires, floodings and diseases, but was always rebuilt until it was made the capital of the British colony in 1880, moving it from Selangor and growing non-stop from this point. All the grand colonial structures date from these days, quite a wealthy city originally fueled by the tin production and more greatly, the rubber industry in the 20th century. But a country rich in gas and petrol reserves, precious minerals, plantations among a strategical location translated in becoming a super-power for finance, insurance, business, tech, education, transport and tourism. Did you know it is the 7th most visited city in the world as it stands today?